Russian petrochemicals giant Sibur strengthens China partnership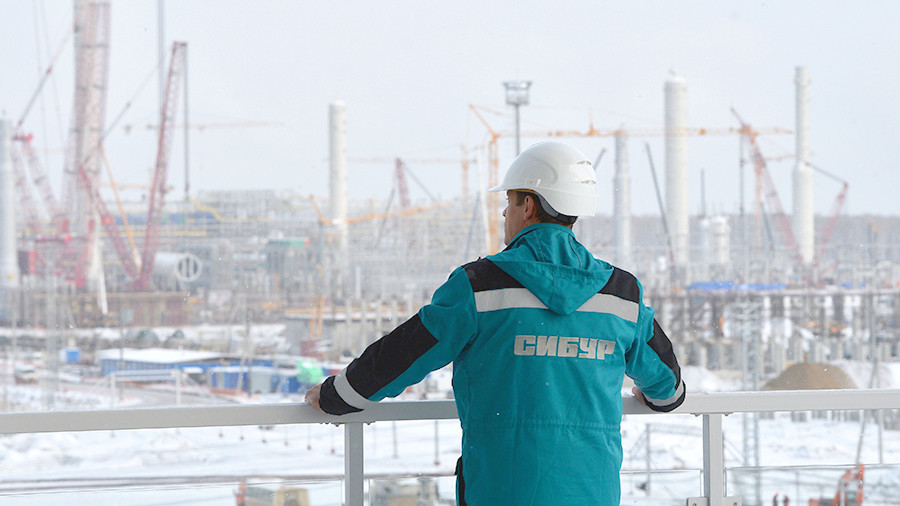 Sibur, the largest petrochemicals firm in Russia, will construct a new plant in Russia's Far East that will target the Chinese market.
"The Russian petrochemical industry is moving east and Russian energy is moving east. It is moving close to the Chinese border. This is where the energy goes and we follow it," Dmitry Konov, chairman of the company's board, told the FT.
Business relations between Russia and China had been stagnating for decades up until recently. However, the penalties imposed on Russia by Western countries over alleged involvement in the Ukrainian crisis and reunification with Crimea have given a boost to Russia-China ties.
Last year, the nations expanded mutual trade up to $84.07 billion with imports of Russian goods to China increasing by nearly 30 percent to $40 billion. At the same time, China boosted exports to Russia by nearly 15 percent, to $43 billion.
Sibur's main partner is Chinese petrochemicals firm Sinopec, which paid $1.3 billion for a 10 percent stake in the Russian company three years ago. According to Konov, the demand from the company's Chinese partner was the main factor behind the plans to erect the Amur Gas Chemical Complex near the Russian-Chinese border.
"Sinopec was looking for a Russian producer which was reasonably close to the Chinese market that can grow production of polymers that are structurally short in China," Konov said, as quoted by the FT. The chairman stressed that the plastic resin produced would be sold both in East Asian and Chinese markets.
The Amur Gas Chemical Complex, which is scheduled to become operational in 2024, will produce 1.5 million tons of polyethylene annually. The estimated investment may reach $7 billion. The new complex along with a nearby gas processing plant operated by state-owned Gazprom will be fueled by the 3,000km-long Power of Siberia gas pipeline.
The pipeline is aimed at simplifying deliveries of Russian natural gas to the eastern regions of the country and to China, which is currently the world's biggest gas buyer after Japan. The project is also one of the biggest involving Russia and China.
Sibur, which is reportedly one of Russia's most profitable companies, is also cooperating with the Chinese state-owned Silk Road Fund. The fund reportedly bought a 10 percent stake in the corporation in 2016. The step was seen as a move towards a longer-term strategic partnership.
"The countries under the Belt and Road Initiative mandate is a good place for the petrochemicals industry and this may for us, in years to come, be another expansion area," Konov said.
For more stories on economy & finance visit RT's business section