Spain wants in on Russia's high-speed railway project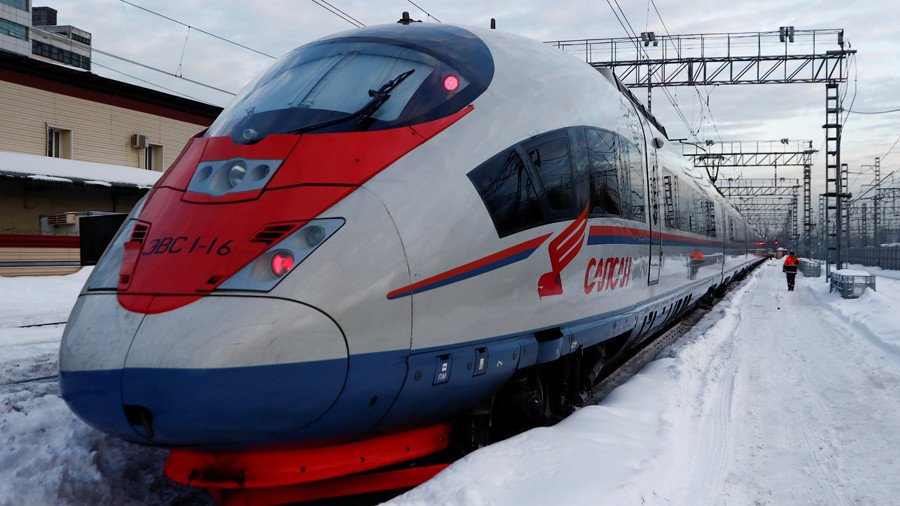 The ambitious Moscow-Kazan high-speed railway project has attracted interest from Madrid, according to the Russian Ministry of Transport. The track is a joint project between Russia and China.
"State Secretary for Transport, Infrastructure and Residential Housing of Spain Julio Gomez-Pomar informed Russian Deputy Minister of Transport Alan Lushnikov about Spain's interest in participating in the Moscow-Kazan project," the ministry said.
The new 770 kilometers of track between Moscow and Russia's Tatarstan capital Kazan will stretch through seven regions of Russia. It will have 15 stops, including Vladimir, Nizhny Novgorod, and Cheboksary. The journey from Moscow to Kazan currently takes 12 hours, but will now be reduced to just 3.5 hours.
The new link is part of a network of high-speed lines planned for the football World Cup, which Russia is hosting this year.
Beijing has expressed interest in funding the project, saying it will provide $6 billion. China considers the project not only as an investment, but also as a way of boosting communication and trade with Russia and Europe.
The Sino-Russian joint investment in the railway is around $15 billion. In the future, the Moscow-Kazan route may become a part of a $100-billion high-speed railway between Moscow and Beijing. The railway may also connect to Beijing's New Silk Road project, which will link China to markets in Europe and the Middle East.
A consortium of major German companies had earlier expressed readiness to provide €2.7 billion for the railroad's construction. The consortium said that it is ready to manufacture rolling stock for the route. Germany's Siemens wants to provide an enhanced version of its high-speed Sapsan train for the new line.
For more stories on economy & finance visit RT's business section
You can share this story on social media: