China offers to build 1st high-speed rail link to Russia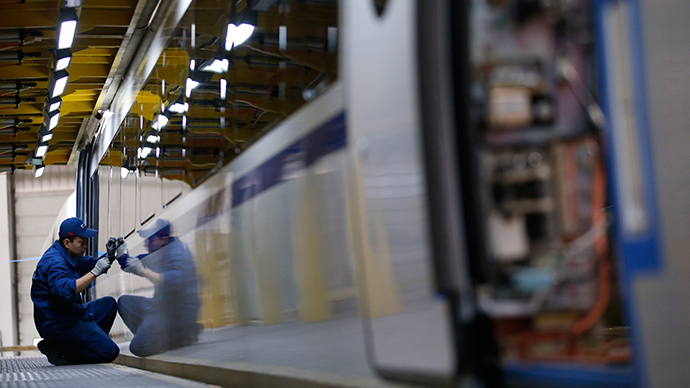 Jilin Province in China has offered to build a railway to Vladivostok for Russia's Far East Region of Primorsky Krai. It would be the first cross-border high-speed rail link between the two countries and Russia's major Pacific port.
"We have an idea to construct a high-speed railway to Vladivostok. In August we will open a section to Hunchun. If we want to extend it, this will be the first high-speed trans-border railway between Russia and China," said Bayin Chaolu Deputy Secretary of the Jilin Provincial Committee Thursday in a meeting with the Primorsky Krai Governor Vladimir Miklushevskiy.
The governor said he was interested in the project and would talk with Vladimir Yakunin, the CEO of Russian Railways.
READ MORE: Chinese company wins $390mn contract to develop Russian high-speed railway
Russia's strategic goal is to construct a transit logistics zone in the Far East to include the Primorye-1 and Primorye-2 international transit corridors. With the joint efforts of Jilin Province and Primorsky Krai the railway and other road and infrastructure projects could be completed quicker, said Miklushevskiy.
Primorsky Krai and Jilin Province have been developing a partnership since the 1990s. It includes cooperation in transport and logistics, wood processing and agriculture.
Beijing has already agreed to invest about $6 billion in the construction of Russia's first high-speed railroad between Moscow and Kazan which is to be extended to China. The railway will become part of the grand Silk Road project, a Chinese economic corridor with Russia and Mongolia.
China considers the Moscow-Kazan project not only as an investment, but also as a way to boost communication and trade with Russia and Europe.
You can share this story on social media: