Russian gas deliveries to Europe safe unless Ukraine diverts supplies – Gazprom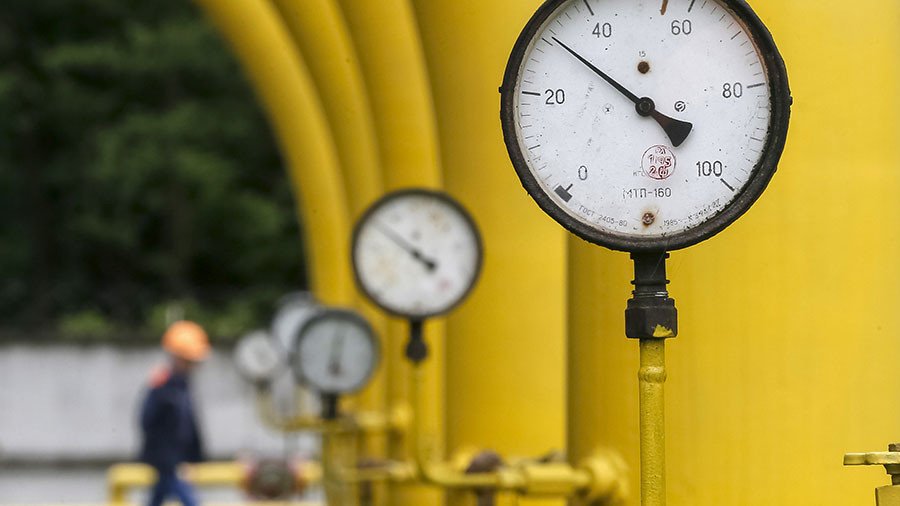 The head of Russian energy giant Gazprom Aleksey Miller has guaranteed gas deliveries to Europe, as long as Ukraine doesn't steal transit gas intended for the continent.
Earlier, Russian Energy Minister Aleksandr Novak also confirmed this information, saying that Gazprom's natural gas supplies to Europe are seeing the highest volumes ever.
Speaking to Prime Minister Dmitry Medvedev, the head of Gazprom noted that the Stockholm Arbitration decision that ordered his company to compensate Ukraine's Naftogaz to the tune of $2.56 billion is "an asymmetric decision that violated the balance of interests of the parties under contracts, for delivery and transit."
"In such conditions, these contracts become economically inefficient for us," said Miller. Moreover, Ukraine's Naftogaz, following the Stockholm court's decision, intended to demand other penalty payments from Gazprom in 2018 and 2019, Miller said. That is why Gazprom announced it would sever gas delivery contracts with Ukraine.
"Undoubtedly, the decision to terminate contracts is not a very fast procedure, apparently, it will take a one and a half to two years," the Gazprom CEO said.
With Ukraine cut off from Russian gas supplies, there are concerns about a repeat of the gas crisis in 2006. Parts of Europe were left without heat during one of the coldest winters on record after Ukraine began to siphon off gas sent to the European market.
Miller added that Ukraine is yet to prove it can become a reliable partner in gas transit. "In the current situation, it is important to note that here the Ukrainian side must prove the economic efficiency and expediency of continuing the transit of gas through the territory of Ukraine and we are ready to listen and consider such a proposal if such proposals will be made."
The Russian company does not intend to "solve the economic problems of Ukraine" at its own expense, Miller stressed. The European Union has already said it is ready to become a mediator in gas talks between Russia and Ukraine.
For more stories on economy & finance visit RT's business section
You can share this story on social media: