$500mn crypto heist: Coincheck hack victims promised compensation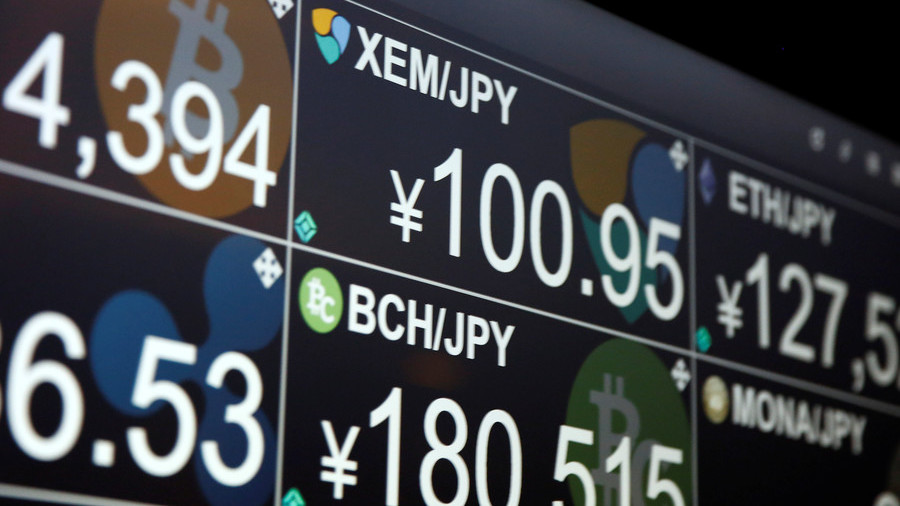 A Japanese exchange is to begin compensating customers who had their cryptocurrency stolen in a heist worth hundreds of millions of dollars. Coincheck announced that it would reimburse all 260,000 users affected.
READ MORE: Greek top court paves way for US extradition of Russian bitcoin fraud suspect
Hackers entered its systems and plundered $500million worth of the NEM coins in January this year. Coincheck froze all withdrawals of yen and cryptocurrencies following the heist. The company said it would offer customers compensation worth around 80 percent of the digital token's original value. The theft is thought to be one of the biggest robberies in history and has given rise to serious questions about the security of cryptocurrency exchanges.
Japan's Financial Services Agency (FSA) conducted a crackdown on the exchanges in the aftermath of the attack. On Thursday, the FSA ordered Coincheck to improve its system and penalized six other exchanges for failing to implement stringent anti-fraud measures. Two exchanges were ordered to halt operations for a month, according to Forbes.
Some of stolen Coincheck funds were later traced to an exchange in Canada where they were converted to other cryptocurrencies and then sent back to Japan, according to researchers at BIG Blockchain Intelligence Group. "We felt it was a significant amount that warranted looking into," Shone Anstey, president of BIG, told Bloomberg. "They are trying to move it before the door is closed, but there is a lot to move."
Japan was also the scene of the largest previous hack. Online thieves made away with bitcoin worth $450million in the Mt Gox attack in 2014. The CEO of the exchange, Mark Karpeles, faces charges of embezzlement related to the hack. He has since been released on bail.
READ MORE: Bitcoin falls after SEC warning that trading platforms could be 'unlawful'
The push to regulate the market has seen cryptocurrencies lose their values in recent times. On Wednesday, bitcoin fell to a one-and-a-half-week low on Bitstamp after the US Securities and Exchange Commission issued a warning that some digital currency trading platforms are "potentially unlawful."
In a statement posted on its website, the SEC said that if a platform offers to trade digital assets and operates as an "exchange," it must also register with the regulator as a national securities exchange. "Many platforms refer to themselves as 'exchanges,' which can give the misimpression to investors that they are regulated or meet the regulatory standards of a national securities exchange," the statement read.
Think your friends would be interested? Share this story!