Saudi Arabia says European businesses are helping Iran finance terrorism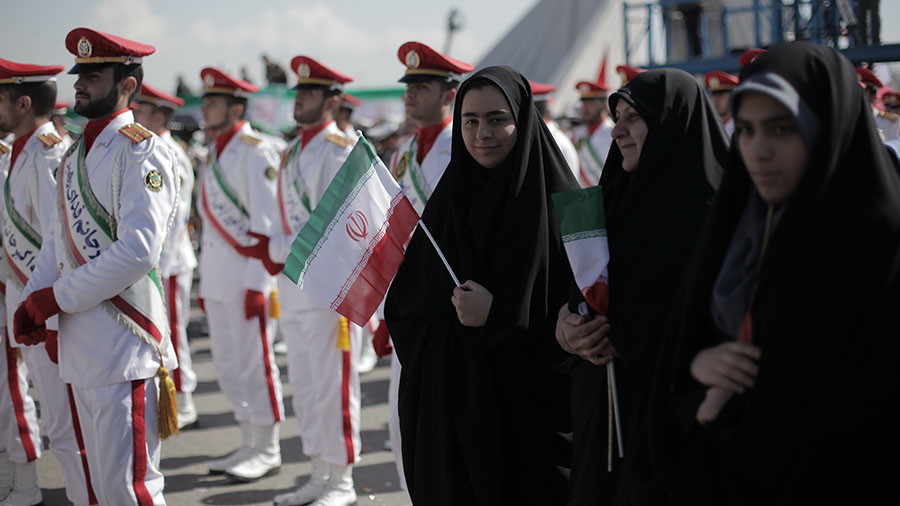 Riyadh has accused European firms doing business in Iran of enriching the country's Islamic Revolutionary Guard Corps (IRGC) and therefore supporting its military activities in the Middle East.
"We believe that a large percentage of the Iranian economy is controlled by the Revolutionary Guards and companies associated with the guards. And we believe that any dealings with those companies only serve to enrich the Revolutionary Guards and cause them to cause more mischief within the region and the world," Saudi Foreign Minister Adel Al-Jubeir told CNBC.
The claims come as Iran has inked deals worth of billions dollars with European companies since international sanctions were lifted in exchange for limitations on its nuclear program. A whole range of European giants, including Airbus, Siemens, Peugeot and Total have signed major contracts with Iranian state and private companies.
The Revolutionary Guard is reportedly Iran's most powerful security entity, which holds control over a significant share of the country's economy and has huge influence within its political system. The military branch has been accused of backing groups like Hezbollah around the Middle East.
The comment by the Saudi official echoes similar claims by US national security advisor H.R. McMaster, who said that European nations doing business with Iran were writing a blank check to the IRGC.
Al-Jubeir also said that the 2015 deal failed to resolve the issue of Iran's "radical behavior.""They also do not deal with the issue of Iran's support for terrorism," he stated.
Tehran has repeatedly denied accusations of sponsoring terrorism and that it is abiding by all the parameters of the nuclear agreement - a claim being backed up by the UN inspection body. Moreover, Iranian Foreign Minister Javad Zarif accused the US of jeopardizing the deal.
"I believe President Trump has tried to walk away from that deal from day one of his presidency, and he has done everything in bad faith to prevent Iran from enjoying the benefits of the deal already. So we believe the United States is already in violation of very serious and important provisions of the nuclear deal," Zarif said, as quoted by CNBC.
For more stories on economy & finance visit RT's business section
You can share this story on social media: