Bitcoin recovers to $10,000 inspiring cautious optimism for cryptocurrency market
Published time: 16 Feb, 2018 09:51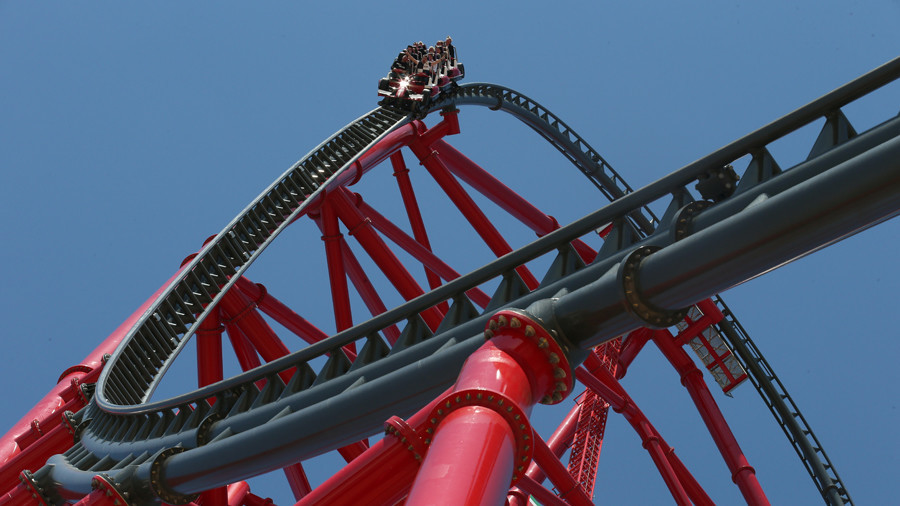 Virtual currency bitcoin climbed back to $10,000 per token for the first time in two weeks. Some experts say that this psychologically-key level may bring new enthusiasts to the crypto market.
Bitcoin had previously lost nearly two-thirds of its value in a sharp plunge from a historic high of $20,000 in mid-December to below $6,000 last week. The cryptocurrency was trading at $10,044 at 9:40 GMT, according to Coinmarketcap.com.
The recovery of bitcoin and the crypto markets in general was reportedly spurred by the US Senate's cautiously-optimistic response to calls for stricter regulations.
"For most of December and all of January, investors were focused on a regulatory crackdown, mostly in Asia," said Brian Kelly, the founder and CEO of BKCM, an investment firm focused on digital currencies, as quoted by CNBC. "That all changed when CFTC Commissioner Giancarlo spoke at the Senate Banking Committee and changed the regulatory tone. It appears the negative regulatory news is behind us and investors feel more confident investing."
According to analysts, such psychological milestones commonly trigger interest in the cryptocurrency. Bitcoin first topped $10,000 in late November as interest in the cryptocurrency surged. Now as the world's number one cryptocurrency is on its way to settle at that level again, it may boost uptake.
"When it originally hit 10,000 in November, it created a new dialogue about bitcoin and cryptocurrencies — almost what it was like 25 years ago about having an email address — that has translated into new entrants pouring into the space to participate in this new frontier at the intersection of technology and finance," Matt Roszak, co-founder of enterprise blockchain development company Bloq, told the agency.
According to Roszak, bitcoin's historical performance is similar to psychologically key milestones of $1, $10 or $100.
"Each time these milestones have been hit, it introduced a new audience of participants and developers," he said.
"Despite the volatility in cryptocurrency prices, we continue to see growing interest in creating investment products in this space," said Lex Sokolin, global director of fintech strategy at Autonomous Next.
According to the company's estimates, 167 crypto funds were launched last year and 20 such funds have been started since the beginning of the year through February 10, bringing the total to 225 with about $3.7 billion in assets under management.
For more stories on economy & finance visit RT's business section