Crypto Cheat Sheet: RT's guide to digital currencies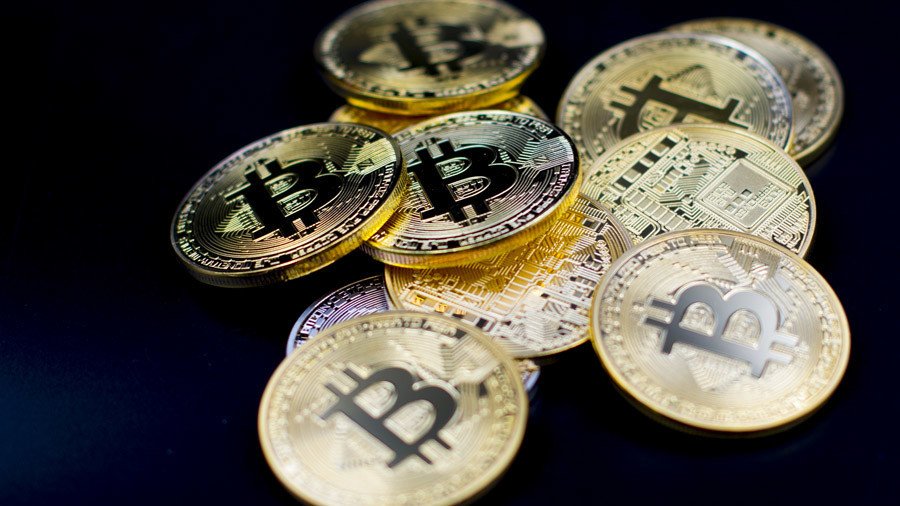 Cryptocurrencies can be a complicated business, so RT has created a crypto cheat sheet to explain everything from bitcoin and blockchains, to cold storage and mining.
What is cryptocurrency?
Cryptocurrency is a form of electronic money. 'Crypto' is short for 'cryptography', a technology that keeps information and data secure and protects the identify of its users. Cryptocurrencies are decentralized digital currencies, separate from banks and governments.
Bitcoin and other cryptos are created by 'mining.' Essentially, the miner's computer processes complex equations in exchange for a small amount of crypto – as a kind of transaction fee. What miners do is verify bitcoin transaction information on 'blockchain': transactions are recorded and verified on different computers using a public record, allowing for transparency and security.
Cryptocurrency transactions are made using a public key and a private key, which is required for any transaction.
How to buy in
You can buy cryptocurrency using a credit card or bank transaction. One bitcoin is equal to $10,030 at the time of writing, but you can purchase a fraction of a coin instead of a full one if you don't have a spare 10 grand lying around.
A number of different tools can be used to buy bitcoin or other cryptocurrency on exchange platforms such as Coinbase, Bitpanda, Blockchain.info and Xapo. These only trade in a limited range of cryptocurrencies, so check what's on offer before you sign up. To set up an account, you may need personal ID. Next, link your bank details to your account to purchase your chosen cryptocurrency.
Cryptocurrency can be kept in a virtual wallet – a secure form of storage, so long as you create a strong password. Wallets have both a public and private address. The public one is used to receive currency, while the private address works like a key to access your wallet. Always use two-factor authorization, so that if someone does access your password, there is a second security check in place.
Some wallets can be downloaded for free, and some are more complicated to use than others. Coinbase is a user friendly wallet tied to Coinbase's service for buying bitcoin. Mycelium is a good wallet that's good for using on the likes of Tor.
If you have a lot of cryptocurrency, you may want to think about using an offline wallet for added security. 'Cold storage' options include a USB or on paper, which come with their own risks. 'Deep cold storage' means keeping coins offline in a place that's difficult to reach, such as on an encrypted USB inside a safety deposit box in a bank.
How do you spend cryptocurrencies?
Websites which accept cryptocurrencies require users to sign into their wallet and use a QR code or bitcoin address to transfer coins. If the payment is to be made to a bitcoin address, users enter that address in their wallet along with the amount to send, and then submit to complete the transactions.
Cryptocurrencies also have special ATMs, although most are for bitcoin. California has 107 bitcoin ATMs, whereas there are only seven ATMs that accept Dash in the world. Many are one way-machines, and can only be used to buy bitcoins. Others are two-way, allowing customers to sell their bitcoins for cash.
And where?
Cryptocurrency can be used in a variety of transactions such as supporting websites and causes, and to purchase gift cards from the likes of eGifter for use on sites such as Amazon. Expedia accepts bitcoin, so it can even be used to pay for a holiday. Cryptocurrencies can also be used to purchase some video games, while some restaurants and cafes do accept bitcoins.
Keeping your crypto safe
Cryptos can be stolen and used in scams and – because there is no bank to call up if that happens – you are responsible for your own currency. Once a transaction has been made, it can't be reversed, making cryptocurrencies attractive for scammers. Hackers can also target exchanges. More than 3 million bitcoins are thought to have been lost, according to Chainalysis, CNBC reports.
Exercise caution when sending cryptocurrencies to ensure you're not being scammed. Keeping cryptos in an offline wallet keeps it away from the internet and hackers.
Like this story? Share it with a friend!
You can share this story on social media: