Voting with their wallets: Political affiliations increasingly influence American consumer habits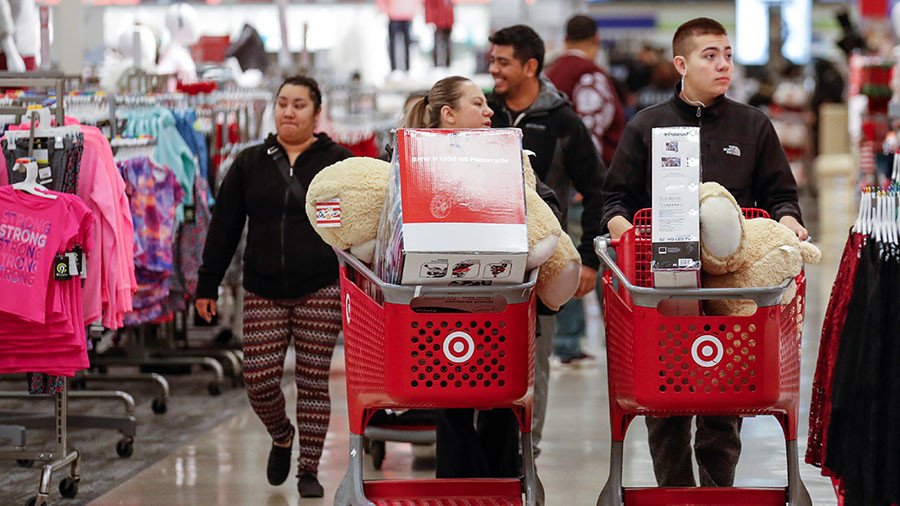 In a new development for the free market economy, many corporate brands have become pegged as either Democratic or Republican favorites. A new survey reveals America's 30 most polarizing brands.
With the American political landscape marked by an ever-widening gulf between left and right, especially since the populist Donald Trump entered the White House, many corporate brands have been stigmatized as belonging to either the Democratic or Republican camps, according to a poll entitled 'Most Polarizing Brands.'
In order to determine the top 30 brands in America out of a field of 1,900, respondents were asked whether they had a favorable or unfavorable view of each brand. The study then broke the responses down according to number of factors, including "company evaluations, demographics and political tracking, as well as a battery of political tracking questions."
A number of other factors also come into play when determining the most polarizing American companies, which occasionally wade into controversial debates on polarizing issues.
A good example is the case of the fast food outlet Chick-fil-A, which took the number 15 spot on the list. It hit the political radar in June 2012, when Chief Operating Executive Dan Cathy declared his opposition to same-sex marriages. This triggered a predictable backlash against the popular franchise by a number of left-leaning groups.
However, Cathy's stance won also the admiration of opponents to gay marriage, including presidential candidate Mike Huckabee who sponsored a 'Chick-fil-A Appreciation Day' in August 2012.
Some 600,000 people RSVPed on Facebook for the event.
More obviously polarizing brands that appeared on the list were the major media players, wherein political affiliations are painfully obvious. In fact, out of the top 10 brands, eight hailed from the major media companies. CNN, which Trump has publicly criticized as being "fake news," grabbed the second spot, with Fox News, a right-leaning TV channel, immediately behind in third place.
It is noteworthy that just three right-leaning media groups – Fox News (3), Fox Business (11) and Breitbart (18) – appeared on the list among a total of 17 media organizations.
Even major sporting organizations appeared on the list, which may not be so surprising considering how athletes are increasingly prone to expressing controversial views. That became evident in the ongoing scandal tormenting the NFL as a number of players and even entire teams have decided to "take a knee" during the opening National Anthem ceremony to protest the spate of black Americans being killed by police officers. The NFL, which was categorized as a Democratic-leaning sport, shared sixth place on the list together with MSNBC.
In some cases, demographics played a major factor in determining whether a particular brand swung left or right. This was the primary factor in the showdown between America's two major retail outlets, Wal-Mart and Target.
The differences between the two groups of shoppers is predicated on the locations of the stores and the demographics of their headquarters' locations. So Neil Howe, managing director of demography at the risk management firm Hedgeye and president of Saeculum Research, a trend forecaster, was quoted in the study as saying.
"Walmart has a certain clientele: Their center of gravity compared to Target is a bit lower-income, a bit more rural, a bit more red-zone culturally, and a bit older," and that demographic has a tendency to vote Republican, Howe said.
Walmart is headquartered in Bentonville, Ark. whose county voted 62.9 percent in favor of Trump in last year's elections, the study noted. As of October 31, there were 4,752 Walmart stores in the United States, with a heavy presence in right-leaning states and rural areas. Target, which currently has 1,834 U.S. stores, is based in Minneapolis, where the majority of precincts are Democrat.
Perhaps the least surprising result of the study was the number-one polarizing brand in America: Trump Hotels, which is visited far more by Republicans, and for very obvious reasons.
You can share this story on social media: