US on track to unseat Saudi Arabia as #2 oil producer in the world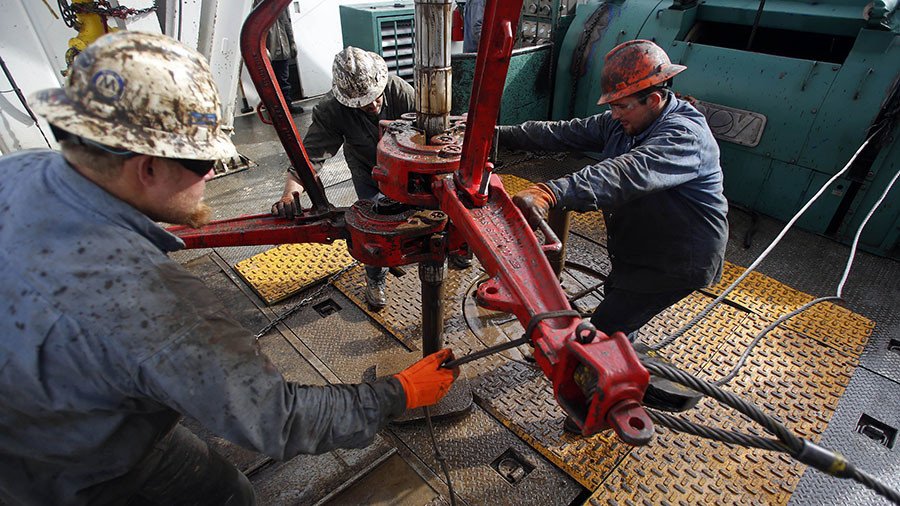 New forecasts from the International Energy Agency say the United States is on track to overtake Saudi Arabia as the second-largest oil producer in the world, just behind Russia, according to the organization's report on Friday.
"This year promises to be a record-setting one for the US," the IEA wrote in its monthly market report. "Relentless growth should see the US hit historic highs above 10 million barrels per day, overtaking Saudi Arabia and rivaling Russia during the course of 2018 – provided OPEC/non-OPEC restraints remain in place."
OPEC players have been wary of the strength of the American shale market as the nation's products reach new countries every month.
"US growth in 2017 beat all expectations ... as the shale industry bounced back, profiting from cost cuts, (and) stepped up drilling activity," the IEA added. "Explosive growth in the US and substantial gains in Canada and Brazil will far outweigh potentially steep declines in Venezuela and Mexico. The big 2018 supply story is unfolding fast in the Americas."
Oil prices are currently at levels at which US production could substantially increase. According to the Q4 Dallas Fed Energy Survey published at end-December, 42 percent of executives at 132 oil and gas firms expect the US oil rig count to substantially increase if WTI prices are between $61 and $65 a barrel.
EIA's latest Short-Term Energy Outlook (STEO) from last week estimated that US crude oil production averaged 9.3 million bpd in the whole of 2017, and 9.9 million bpd in December alone. This year, US crude oil production is seen averaging 10.3 million bpd in 2018, beating a record dating back to 1970. For 2019, the EIA expects US production to increase to an average of 10.8 million bpd, and to surpass 11 million bpd in November next year.
This article was originally published on Oilprice.com
You can share this story on social media: