US may overtake Russia & Saudi Arabia as world's leading energy producer – IEA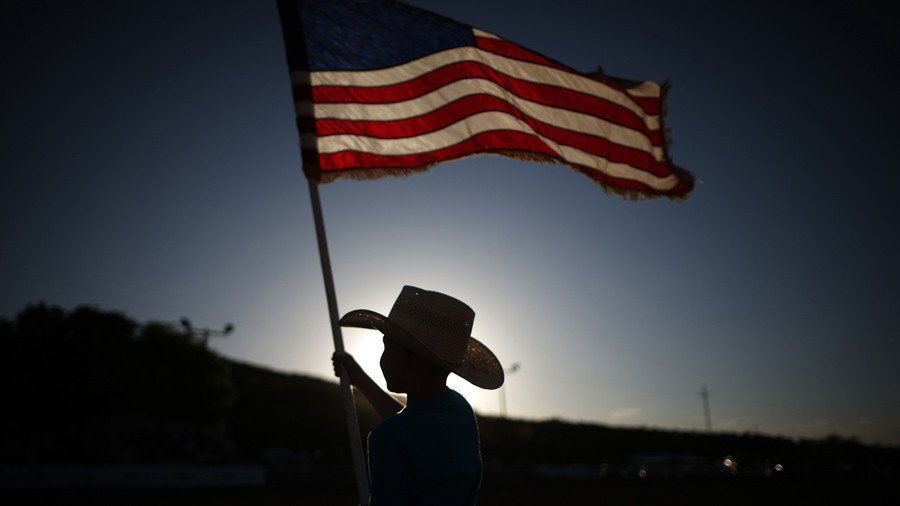 The current year promises to be record-setting for the US. Analysts at the International Energy Agency (IEA) expect the country to overtake Russia and Saudi Arabia as the world's largest oil producer in the next 12 months.
"Relentless growth should see the US hit historic highs above 10 million barrels a day (in production), overtaking Saudi Arabia and rivaling Russia during the course of 2018 — provided OPEC and non-OPEC restraints remain in place," the Paris-based organization said in the latest monthly report.
The news comes as oil futures have reached new peaks since the dramatic slump seen in December 2014. Earlier this week, Brent crude futures hit $70.37 per barrel with the oil benchmark at $68.49 on Friday morning.
"What we are trying to understand is the responsiveness of the US shale producers. And because of the dynamism of the industry, the innovation and the vast number of players in that space… to some extent, we are in unchartered waters," said Neil Atkinson, head of the Oil Industry and Markets division at the IEA, as quoted by CNBC.
According to the analyst, the recent rally in oil prices would trigger a "wave of new production" from the US in the upcoming months. Atkinson added that OPEC and its allies would have to "accommodate" that and decide upon the organization's response.
The production cuts, introduced by OPEC and 10 non-member oil producers, have reportedly become the major price driver. The agreement, sealed in January last year, is scheduled to last through 2018.
The recovery in oil prices has allowed producers of US shale oil, OPEC's main rivals, to restart operations. US crude production stands at 9.9 million barrels a day, the country's highest level in almost 50 years, according to the IEA.
The figure puts the US on the same rank as Saudi Arabia, currently the world's second-largest producer after Russia.
"The stage was set for a strong expansion last year, when non-OPEC supply, led by the US, returned to growth of 0.7 million barrels a day and pushed up world production despite OPEC and non-OPEC cuts," the agency said.
For more stories on economy & finance visit RT's business section
You can share this story on social media: