JPMorgan boss Dimon's pay boosted to $29.5 million while 250,000 workers get no raise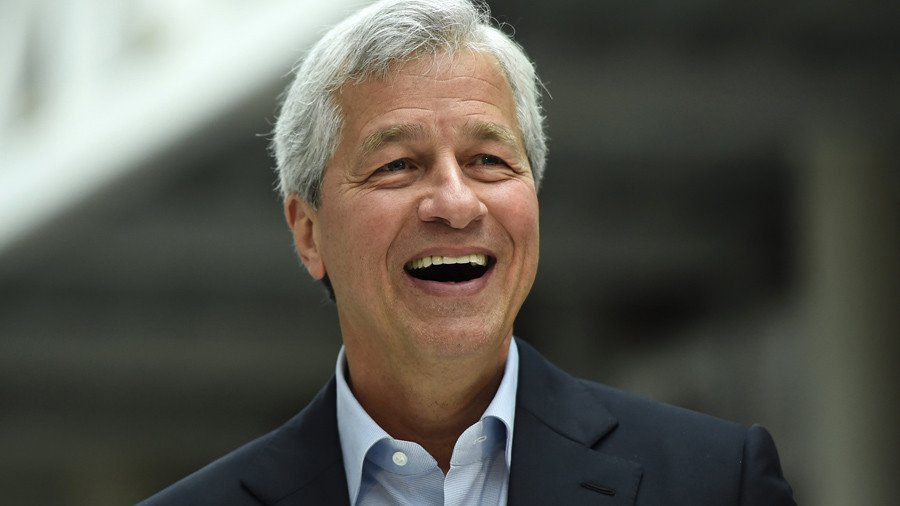 Chief Executive of US banking giant JPMorgan Jamie Dimon has received a 5.9 percent increase in his earnings, despite profits falling by one percent. The bank's workers got no raise.
Dimon now earns around 240 times the average pay of JPMorgan's 250,000 employees, TheStreet reports. The CEO's earnings are comprised of a $1.5 million salary and $28 million in "performance shares" linked to profitability. Dimon was rewarded for "strong performance in 2017 and through the cycle." The average pay of the bank's employees was not increased.
The bank's net income fell one percent to $24.4 billion, while revenue climbed four percent last year.
Last week, Dimon announced that the company expects to save $3.5 billion from the new tax law, and may share the proceeds with employees. "We think it's time that all of America share broadly, and we're going to have things that we think are good for some employees," Dimon said.
"That's what we're supposed to do. We're a bank. We're supposed to help support and grow communities. And it will enhance our growth in the future, too."
Jamie Dimon hit the headlines in various media last year when he said that bitcoin is good only for drug dealers and murderers. Last week, he said he "regrets" disparaging bitcoin.
For more stories on economy & finance visit RT's business section
You can share this story on social media: