Tired of bitcoin? Here are 5 cryptocurrencies to watch this year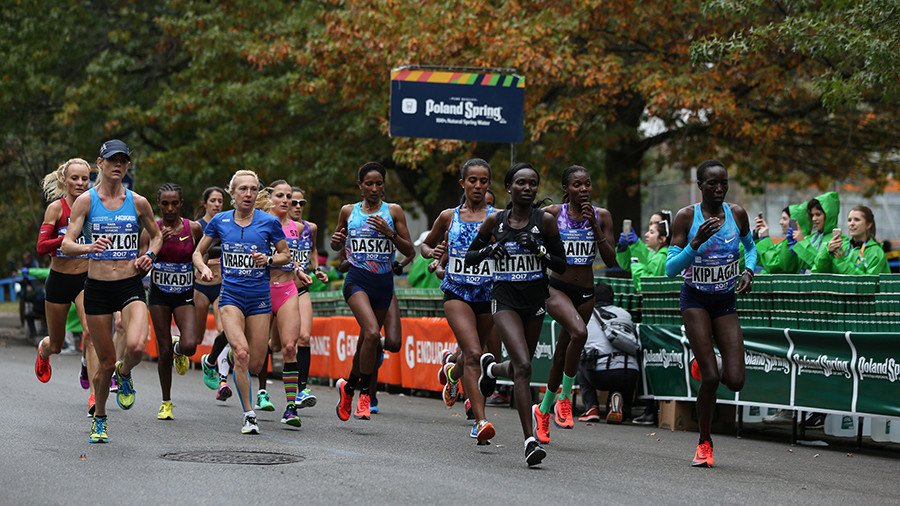 Bitcoin had a great year which saw its value grow by over 1,300 percent, but it was not the most profitable digital asset in 2017. Here are the virtual currencies that did better than bitcoin and are worth watching in 2018.
Ripple
The bestseller among the top five of the largest cryptocurrencies. Ripple went from a fraction of a penny ($0.006523) to $2.29, ending the year with an astonishing growth of 35,000 percent, up 350 times in value. With its market cap north of $100 billion, ripple passed the competition to become the world's second most valuable cryptocurrency after bitcoin.
Ripple is more known for its digital payment protocol than its cryptocurrency. Here's an extract from Investopedia, which perfectly explains how the ripple system works.
"Lawrence needs to send $100 to David who lives in a different city. He gives his local agent, Kate, the money to send to David with a password that David is required to answer correctly to receive the funds. Kate alerts David's agent, Rose, of the transaction details – recipient, funds to be reimbursed, and password. If David gives Rose the right password, Rose gives him $100. However, the money comes from Rose's account which means that Kate would owe Rose $100. Rose can either record a journal of all Kate's debt or IOUs which Kate would pay on an agreed day, or make counter transactions which would balance the debt."
In other words, ripple is a cryptocurrency that acts as a bridge currency to other currencies and doesn't discriminate the peers whether they are using digital money or fiat currencies.
Growth in 2017: $0.006523 to $2.29, up 35,000 percent
Ethereum
Launched by a Russian-Canadian IT programmer Vitalik Buterin, ethereum is the third-largest cryptocurrency with a market capitalization exceeding $80 billion. Worth just $8 at the beginning of last year, ethereum has grown almost 100-fold by the end of 2017.
The ethereum blockchain has become the most common platform for initial coin offerings (ICOs). From a user's point of view, bitcoin is just a payment system. Ethereum gives users the ability to write wallet-based programs, which is handy for ICOs (Initial Coin Offerings), explains Kaspersky Lab.
2017 growth: $8 to $750, up 9,500 percent
Bitcoin cash
The original bitcoin has spun off bitcoin cash, bitcoin gold, and many other bitcoin-branded cryptocurrencies. Not all of them are successful, but this one definitely is.
Having split from bitcoin in August, bitcoin cash has seen an increase in the size of blocks from bitcoin's one megabyte to eight. Bitcoin cash is faster than mainline bitcoin and boasts smaller commission fees.
However, it is often criticized for being overly centralized. Most of bitcoin cash mining is done out of Korea, and most of tokens are owned by just two people, Jihan Wu and Roger Ver.
2017 growth from $555 to $2,550, up 500 percent since August
Cardano
This digital token is essentially a blockchain that works both as a cryptocurrency and a smart contract platform. Its goal was to become the "first blockchain project to be developed from a scientific philosophy."
The mysterious cardano cryptocurrency has enjoyed massive growth in the three months since it was launched on October 1.
Growth in 2017: from $0.02 to $0.70, up 35 times in value since October
Litecoin
Launched in 2011 with the goal of being the 'silver' to bitcoin's 'gold' by Charlie Lee, an MIT graduate, and former Google engineer. Just like bitcoin, litecoin is generated by mining.
It was developed to improve on bitcoin's shortcomings and has earned the market support along with high trade volume and liquidity over the years. Litecoin is designed to produce a maximum of 84 million coins, four times that of bitcoin.
Some experts say litecoin should be worth exactly one-quarter of bitcoin. Now it is only worth two percent of the world's most valuable cryptocurrency.
Lee has sold all his tokens saying he no longer needs to "tie his financial success to litecoin's success." At the time of the sale in December, Lee reportedly enjoyed a 7,500 profit on his cryptocurrency.
Growth in 2017: from $4.33 to $233, up 5,500 percent
You can share this story on social media: