Venezuela backs national cryptocurrency with 5,000,000,000 barrels of crude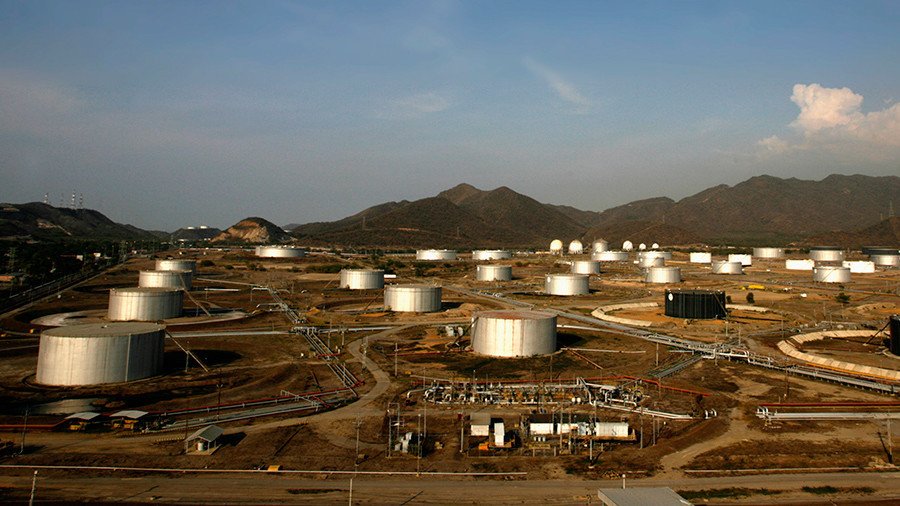 The President of Venezuela Nicolas Maduro has promised to back the national cryptocurrency Petro with the country's vast natural resource reserves.
"Here's the document formalizing the provision of the certified Ayacucho oil field No.1 in the Orinoco Petroleum Belt for the support of El Petro cryptocurrency," Maduro said on national TV.
Maduro said the field's "reserves amount to five billion barrels of oil," which is confirmed by the corresponding "international certificate."
"Every single Petro will be backed by a barrel of oil," Maduro said, promising to provide cryptocurrency mining throughout the country. "We will set up a special team of cryptocurrency specialists so they will be engaged in mining in all states and municipalities of our country."
The Venezuelan leader has also promised to allocate Arco Minero gold deposits from the Orinoco Belt along with the country's diamond deposits.
The new cryptocurrency was announced by Maduro at the beginning of December as a way "to innovate toward new forms of international finance for the economic and social development of the country."
He said its value would be pegged to the country's vast reserves of oil and gas as well as its mineral wealth, including gold. The Venezuelan president explained the purpose was "to advance the country's monetary sovereignty, to carry out financial transactions and to defeat the financial blockade against the country."
"We are facing a financial war against the country which we have denounced, and the opposition has denied. There are business people who are unaffected by Donald Trump's blockade. With this, we will join the 21st century," said Maduro.
For more stories on economy & finance visit RT's business section
You can share this story on social media: