'End of cheap oil, prices expected to increase in 2018'- analyst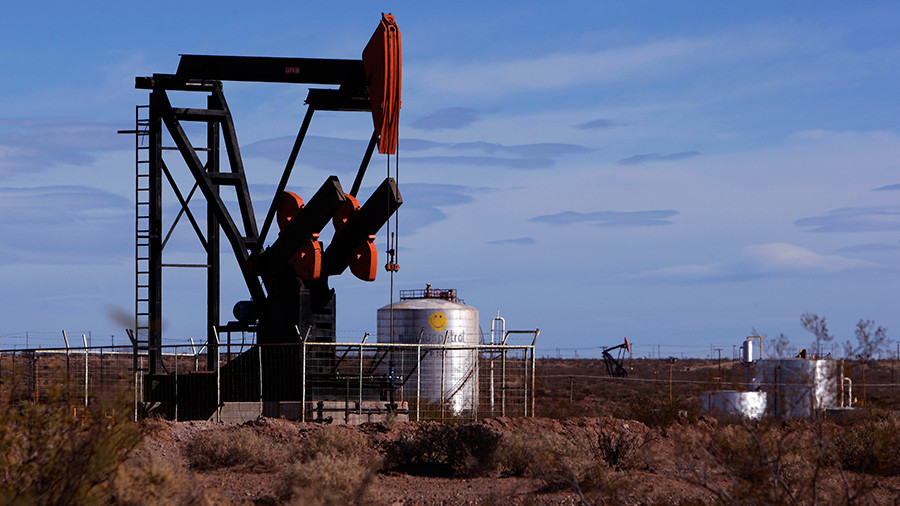 Oil prices are likely to drift higher in 2018, Andy Lipow, President, Lipow Oil Associates told RT. Global demand continues to rise, as the economies around the world keep growing, he added.
An explosion hit Libya's largest oil pipeline on Tuesday, causing a supply disruption. The blast is believed to have been triggered by a militant group.
It caused an instant spike in the global crude price up to $66 a barrel, the highest since mid-2015. The incident has reduced Libyan oil supplies by up to 100,000 barrels per day, according to the state-run National Oil Corporation (NOC).
RT: How significant is this for the global market?
Andy Lipow: In terms of the global market it is quite small. If you recall, we still have a North Sea pipeline outage of the Forties Field, which has taken off about 400,000 of barrels a day of oil supplies. What is really important to remember in Libya is that it shows the instability in a market with the supplies and that at anytime we could have a terrorist attack impacting a significant amount of oil.
RT: How damaging could this be for Libya's already struggling economy?
AL: I think it is ultimately a national issue for Libya because you have so much oil production in both – the eastern and western parts of the country. It just shows you how the infrastructure is susceptible to this type of disruptions and outages that could really take significant quantities of oil off the market, that the Libyan government really needs to finance their budget.
RT: If it turns out that this was deliberate sabotage, will this make foreign investors even more reluctant to get involved in the country?
AL: That certainly is true, because you have a number of oil companies that had returned to get the oil production restarted. When they see this type of attack, they are concerned about, not only their investment, but their people on the ground, so they look elsewhere to spend their money.
RT: The oil price also was recently given a boost by the Russia-OPEC deal. Are we seeing an end to the period of cheap oil we've had for the last three years?
AL: I think we have seen the end of the cheap oil, and I do expect that oil prices are going drift higher in 2018 for some of the reasons that you mentioned, but also there is a geopolitical risk in the market. We haven't discussed Venezuela, where production continues to decline. But on a global basis demand continues to rise, as the economies around the world are continuing to grow. I expect that I am going to see West Texas Intermediate (WTI) crude, the benchmark for the US, is going to drift on up to between $60 and $63 a barrel. And Brent at $67 to $68 a barrel is about where it is going to settle in over the next year.
You can share this story on social media: