Own bitcoin? It can buy you a Lamborghini or just about anything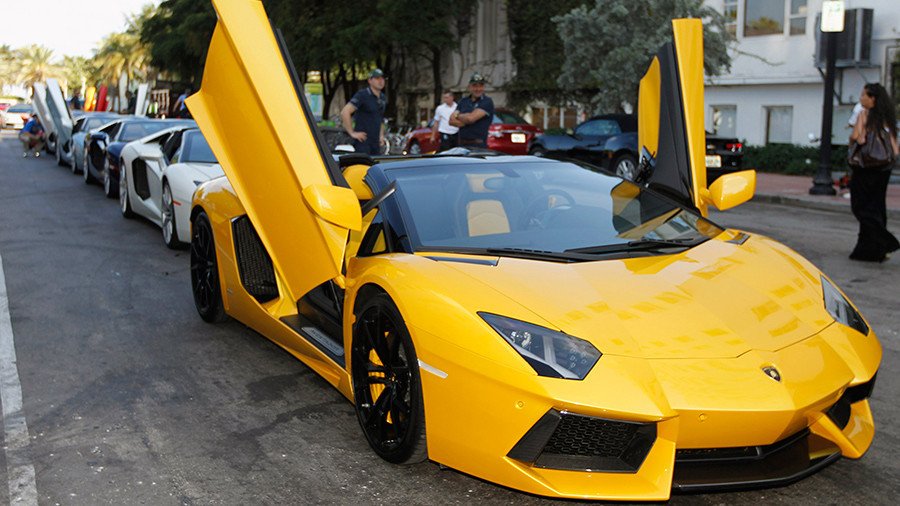 One of the main criticisms of bitcoin detractors has been its use as a settlement currency. Apparently one can now buy pretty much anything from a house to a supercar as more e-commerce sites are accepting the cryptocurrency.
In 2010 someone would have to pay 10,000 bitcoins for a couple of pizzas. Today that's more than enough to buy a couple of pizza franchises.
According to co-founder of Zap Project, Nick Spanos, bitcoin is a crypto-economic revolution which is changing the world right now.
"As a matter of fact you can buy anything with a bitcoin. You use the bitcoin to buy a coupon and with those coupons you can buy anything from gold at a 60 percent off to a car," he told RT International Channel.
The first major retailer to accept bitcoin was Overstock. Since 2014 the firm has been offering everything, from furniture and jewelry to electronics. The prices are in dollars, but there is an option to pay in bitcoins on the checkout page. This year the firm has opened up bitcoin purchases to over 100 countries.
There are plenty of properties for purchase with bitcoin, from a $219,888 Las Vegas townhouse to a $5 million Miami beach house. Four years ago a Lake Tahoe, California estate was sold for 2,739 bitcoins which were the equivalent of $1.6 million at the time. Similar listings have been reported in Florida and Texas.
One supercar dealership selling Aston Martins, Ferraris, Lamborghinis, McLarens, and Porsches is only using cryptocurrency. Moonlambos dubs itself "the premier destination for exotic supercars that deals exclusively in cryptocurrency." Prices range from five bitcoins for a Mercedes 230 SL Pagoda, to a nine bitcoin Lamborghini Gallardo. Twenty bitcoins you could get a Ferrari 488, all the way to a 44 bitcoin Lamborghini Aventador LP 750-4 Superveloce.
Richard Branson's space travel company, Virgin Galactic, is accepting bitcoin as payment for tickets into space. According to the company's website, a flight attendant from Hawaii has already booked a trip using the cryptocurrency.
Customers are now able to purchase gift cards from a number of online stores accepting bitcoin. The cards could be used at some of the major retailers like Walmart, Amazon, Target, and Nike.
In the UK, Gift Off lets customers use 15 cryptocurrencies to buy gift cards for 177 retailers, such as Amazon, Marks & Spencer, Ryanair, and American Apparel. More countries and retailers plan to join soon.
Last week, the first cashless cafe opened its doors in Singapore. Owned by the cryptocurrency mining company Ducatus Global, it provides a cryptocurrency ATM so customers could make cash-to-bitcoin deposits while waiting for their coffee and sandwich.
Singapore's bike-sharing operator oBike said on Wednesday it will be rolling out own cryptocurrency called oCoins next year, which will allow users to earn while riding their bikes. The move will enable users to pay for their rides with oCoins and top up their oBike wallets.
For more stories on economy & finance visit RT's business section
You can share this story on social media: