Russia will use Syrian seaports to export wheat to the Middle East – official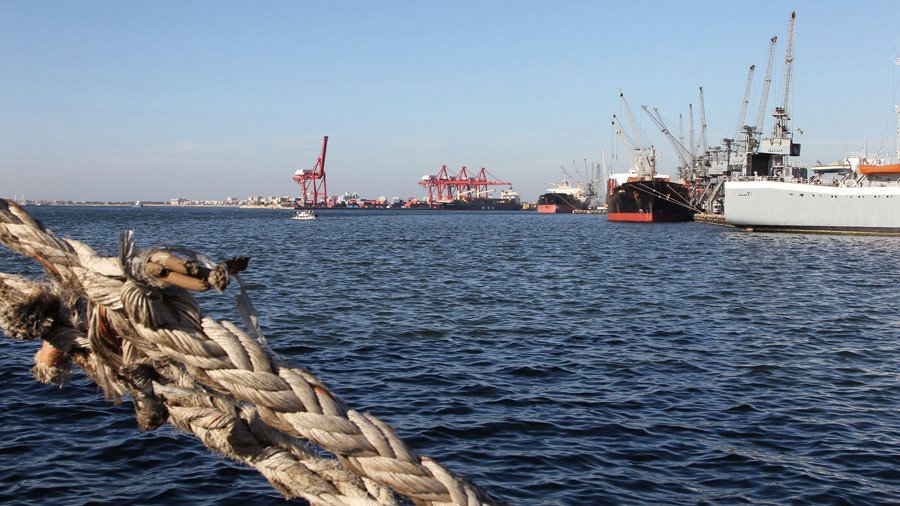 Deputy Prime Minister Dmitry Rogozin said Russia wants to use Syrian ports to ship grain to Syria and neighboring countries.
"Syrian ports are ideal for exports of Russian wheat not only to Syria, but via Syria to Iraq and other nearby countries. That's beneficial for us," Rogozin said as quoted by RIA Novosti.
The Deputy PM added that Russia harvested another record wheat crop this year, highlighting the necessity to export the grain.
Russia and Syria are also planning to jointly create a phosphates deposit developer, according to Rogozin.
"There's a big phosphate deposit in Syria. In many countries this product is in high demand," he said in a follow up to his visit to the country.
Rogozin also said the sides agreed to develop the deposit and export processed phosphate to other countries. All the profits from the enterprise will be divided between Syrian and Russian companies.
Last year, Syria offered Russia the rights to explore and develop land and offshore oil and gas deposits. In particular, Russia was invited to upgrade the Baniyas refinery and construct a refinery with Iran and Venezuela.
Earlier this month, Russian President Vladimir Putin ordered the withdrawal of a significant part of Russian military from Syria, after a successful campaign against Islamic State terrorists (IS, formerly ISIS).
You can share this story on social media: