Death and taxes: In ruins of Greek economy unpaid debt more than half of GDP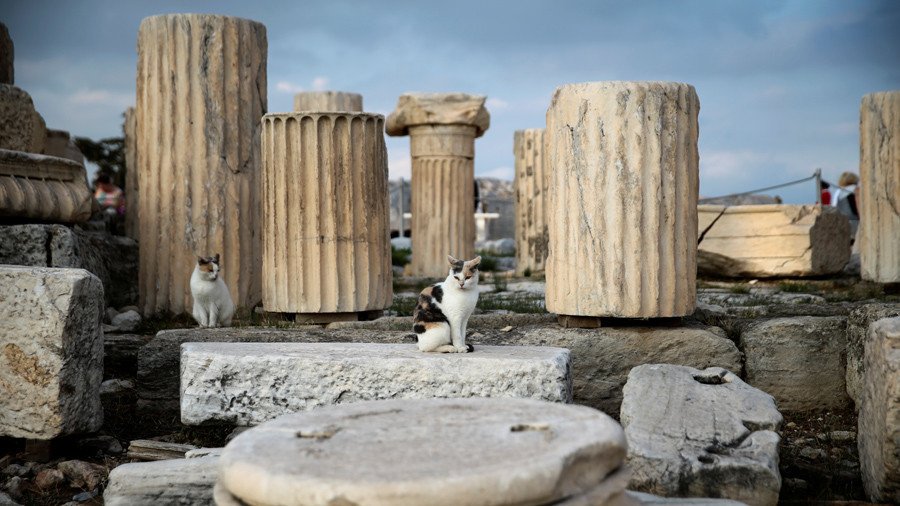 Statistics from the International Association of Pattern Recognition (IAPR) shows unpaid taxes in Greece currently make up more than 55 percent of the country's GDP due to the inability of people to pay the rising taxes.
Overdue debt to the state has reached nearly €100 billion with only €15 billion possible to be returned to the government's coffers, as most are due to bankrupt businesses and deceased individuals.
The Greek tax authorities seized pensions, salaries, and assets of more than 180,000 taxpayers in 2017, expired debts to the state treasury continue to grow. The Independent Authority for Public Revenue confiscated nearly €4 billion in the first 10 months of this year with forced measures to be reportedly taken against 1.7 million defaulters in 2018.
Nearly 1,000 confiscations a day from people with debts of more than €500 were carried out in October alone. IAPR statistics show that in October the unpaid tax obligations of households and enterprises was another €1.2 billion.
Failed debts to the state in Greece have been growing at €1 billion a month since 2014. Nearly 4.17 million taxpayers currently owe money to the country, which means that every second Greek is indebted.
All in all, the economy has returned to modest growth with the international bailout program expected to end in August 2018. The country's GDP rose for a third straight quarter for the first time in more than a decade, marking a 0.3 percent expansion in the three months through September, according to the latest data from the Hellenic Statistical Authority.
However, demonstrations throughout the country show that most Greeks do not feel the situation has improved. People are reportedly tired of the current political system as the threat of an early election might spark further economic turmoil.
You can share this story on social media: