Bitcoin 'looks and smells' like a bubble, warns investment guru Jim Rogers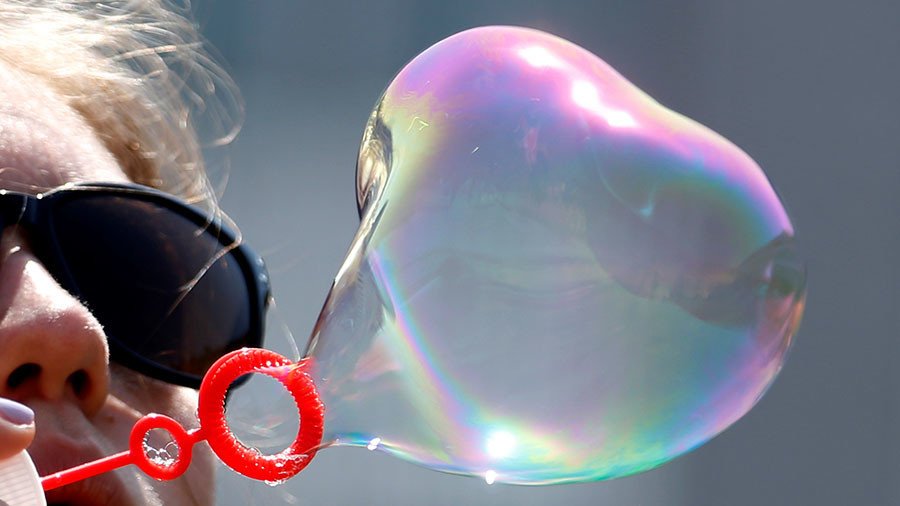 Cryptocurrencies are a speculative bubble reminiscent of any bubble seen in the history of finance, explains legendary investor Jim Rogers.
Like any bubble, bitcoin can become larger, and bring further gains from the record highs, but also may burst, warns the analyst in an interview with Marketwatch.
"It looks and smells like all the bubbles I have seen throughout history," he said.
However, Rogers admits he missed bitcoin's 1,100 percent gain this year. "I have missed it, whatever it is," he said.
Bitcoin is breaking records almost every day in December. The cryptocurrency has surpassed the $11,800 mark and is approaching a $200 billion market capitalization.
"A traditional speculative bubble occurs when exuberance causes a price to rise well over the intrinsic value of the asset. While bitcoin certainly has seen a meteoric rise and will experience wild swings in value until it matures, I would argue that it still represents good value, especially when you consider the total amount of money in the word is around $60 trillion and the current value of bitcoin is only $136 billion," said founder of Narrative Network Ted O'Neill, as quoted by Cointelegraph.
"That represents 0.2 percent. As both a store of value and as "money" bitcoin is poised to achieve a much larger market capitalization," he added.
The bitcoin network has become so large in 2017 that it is now comparable to the economy of Greece and the creation of new coins uses same amount of electricity as Morocco.
You can share this story on social media: