Oil prices jump as Russia & OPEC agree to extend production cut to end of 2018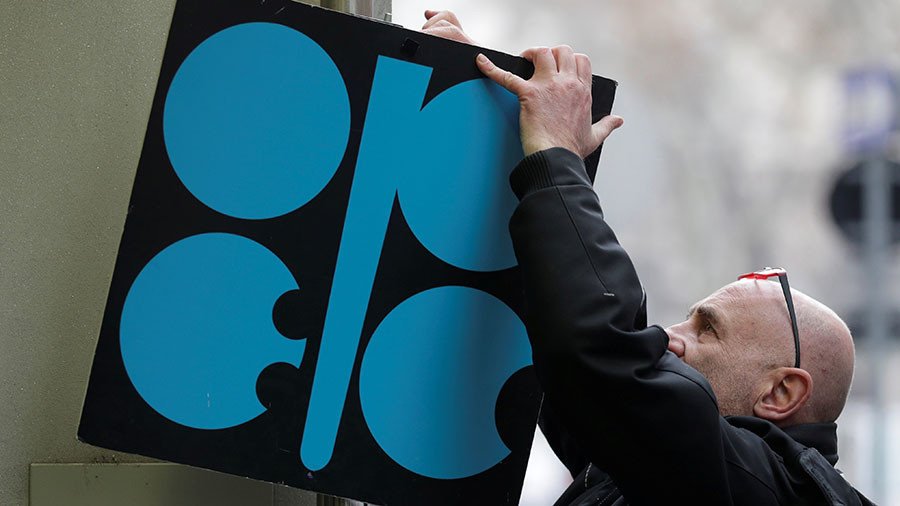 The Organization of the Petroleum Exporting Countries and non-OPEC producers led by Russia have decided to prolong oil output cuts until the end of 2018. The move is an attempt to reduce global oversupply and prop up crude prices.
US WTI blend was trading 32 cents up at $57.71 per barrel. Brent crude was up 43 cents at $63.06. Both benchmarks were trading near 30-month highs.
The move was widely expected by the market. Besides extending the existing cuts, OPEC also decided to cap the combined output of Nigeria and Libya at 2017 levels below 2.8 million barrels per day.
"In agreeing to extend current production quotas OPEC and non-OPEC nations are managing a fine balance which is likely to maintain prices at current levels in the near term. Normalized stocks are lower than generally thought because of new infrastructure builds, stronger demand and higher exports of crude and products. However, weak seasonal demand and stock builds will put pressure on prices in the first half of 2018," said Chris Midgley, head of Analytics at S&P Global Platts.
OPEC and Russia together produce over 40 percent of oil globally. Russian President Vladimir Putin's proposal to slash production with the cartel has reportedly helped to cut the oil glut in half since January. It was the first ever joint production cut by Russia and OPEC.
Russia needs much lower prices to balance its budget than Saudi Arabia. Riyadh reportedly needs oil priced around $65 per barrel to balance the budget and for the IPO of the national energy major Aramco. Russia's budget is fixed at oil prices around $40.
Before agreeing to prolong the agreement, Russia expressed concerns that an extension to the end of next year could result in a production spike of US shale oil.
You can share this story on social media: