Bitcoin breaks $10,000 record after growing 10-fold in a year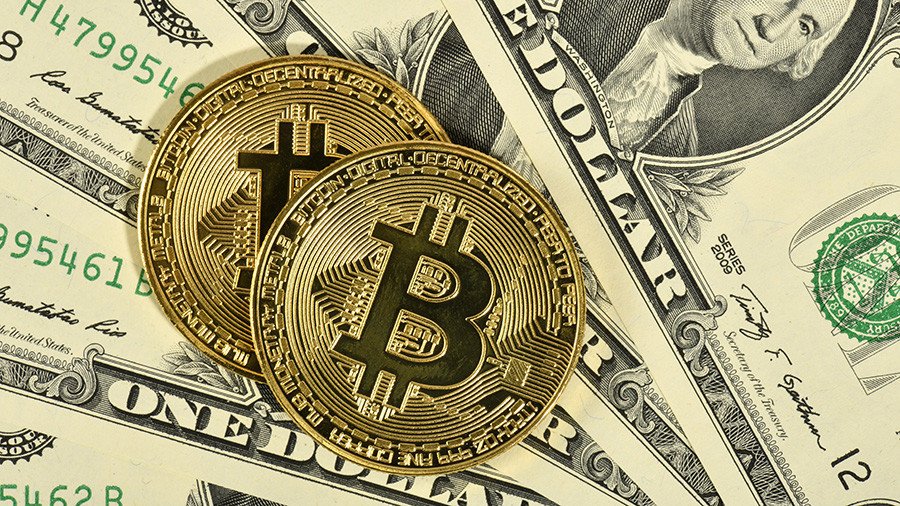 The record-breaking cryptocurrency bitcoin has broken through yet another milestone, topping $10,800 on Wednesday.
The cryptocurrency's value skyrocketed unprecedentedly over 2017, rising from below $1,000 on January 1. According to blockchain and cryptocurrency website Coindesk, as of 2:30 am GMT Wednesday, Bitcoin was trading at around $10,030.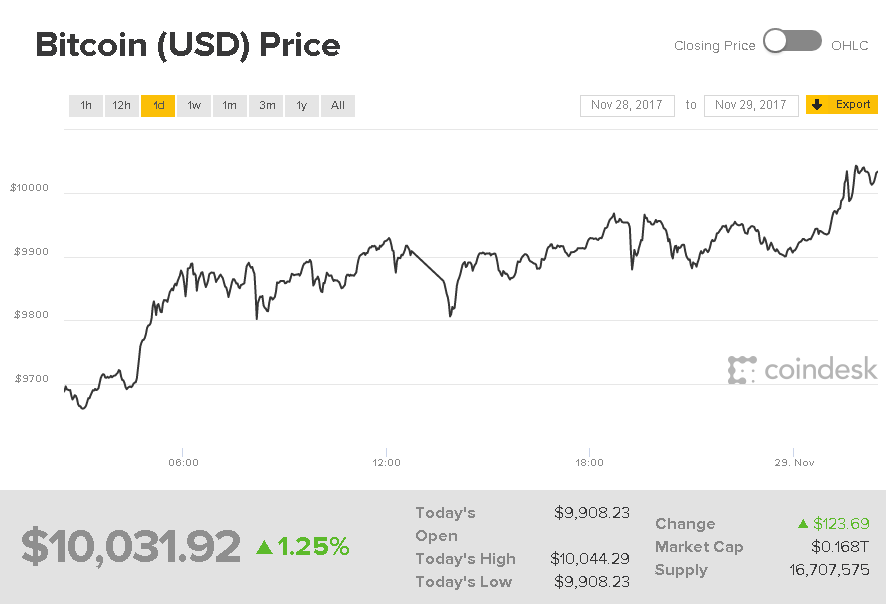 Bitcoin later climbed past $10,000 on the major Luxembourg-based cryptocurrency trading platform BitStamp.
The digital means of exchange had already reached the $10,000 mark in smaller exchanges on Tuesday. Earlier this week, it hit the record level on South Korea's Bithumb, one of the world's biggest exchanges for cryptocurrencies. And in Zimbabwe, the lack of trust in the national currency has driven the price of bitcoin to above $17,000 already.
READ MORE: Bitcoin smashes $10,000 landmark on South Korean exchange
Warnings from various investors about bitcoin's price have been growing as well, with many claiming the cryptocurrency is a growing bubble that could burst any moment.
"Is it a fraud? No. But these bubbles tend to end in tears," Ken Griffin, founder of the $27 billion hedge fund Citadel, told CNBC in a recent interview.
Others, however, see the cryptocurrency as ushering in a new age in finance, with the potential to edge out the US dollar and other fiat currencies.
"Bitcoin is a perfect currency, something that is utterly changing the global finance market and is putting banksters and the central banks out of business," RT's financial guru Max Keiser said.
Bitcoin has been proving the doomsayers wrong so far. Following a mid-November drop of over 30 percent, which some saw as the bubble starting to burst, it quickly regained all the losses and went right on growing.
However, most central banks still either don't recognize the cryptocurrency or don't regard it as an asset. However, it could be edging closer to official recognition as the Chicago Mercantile Exchange (CME) is interested in listing futures in the cryptocurrency. This has reportedly attracted the attention of Wall Street giant JP Morgan, which is now looking into facilitating Bitcoin futures trading for its clients, Bloomberg reported last week, citing its sources. That's despite the bank's CEO calling the cryptocurrency a "fraud."
READ MORE: Bitcoin could 'easily' reach $40,000, says man who predicted current high
You can share this story on social media: