Saudi Arabia wants Russia's latest generation jetliners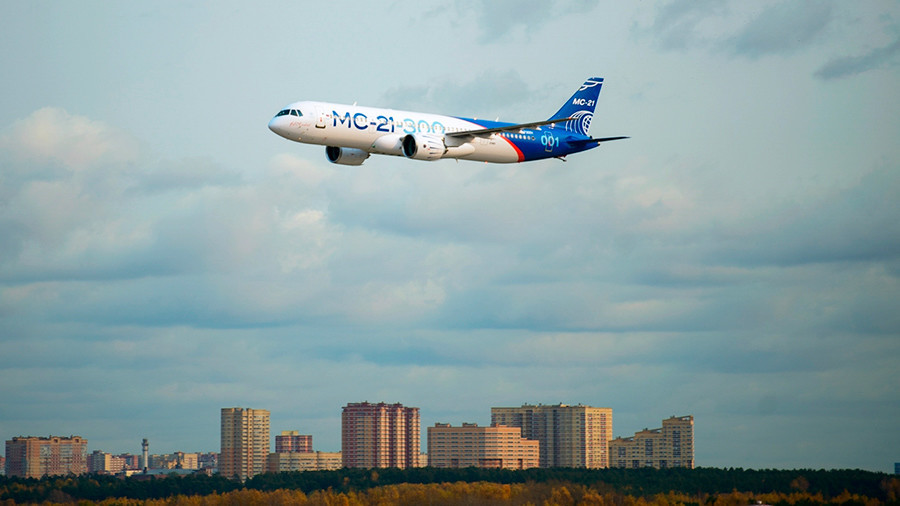 Riyadh and Moscow are discussing the export of Russian-made Sukhoi Superjet (SSJ-100) and Irkut MC-21 civilian airliners to Saudi Arabia.
"We have an active dialogue with Saudi Arabia in a number of directions, they are interested not only in Russian equipment but also the technology. We are discussing exports of the SSJ-100 and МС-21 jets to the country," a spokesman for Russia's Rostec Viktor Kladov told TASS news agency.
According to Kladov, the MC-21 is 100 percent Russian technology, and there are good prospects for it to enter the Middle East market. "The talks have started, Saudi Arabia is interested in our planes," he added.
Last week, Rostec CEO Sergey Chemezov said Russia and the United Arab Emirates (UAE) are planning to jointly develop a civil aircraft based on Russia's MC-21 jetliner.
The producer of the MC-21 boasts a lower price and higher cruising speed than rivals Airbus A320neo or Boeing 737 MAX. The aircraft is expected to replace Soviet-era planes in Russia like the Tu-134, Tu-154, Tu-204, and Yak-42.
There are orders for 175 MC-21 jets, with the biggest coming from Russia's largest carrier Aeroflot. The MC-21's maiden flight took place in Russia's Irkutsk in May. Mass production is scheduled for 2019.
The SSJ-100 is the first modern Russian civilian aircraft since the collapse of the Soviet Union. The aircraft project started in 2003, and the jet entered commercial service in 2011. It is used by Aeroflot, Mexico's Interjet, CityJet of Ireland, and other carriers.
You can share this story on social media: