Russia offers China joint development of engines for civil aviation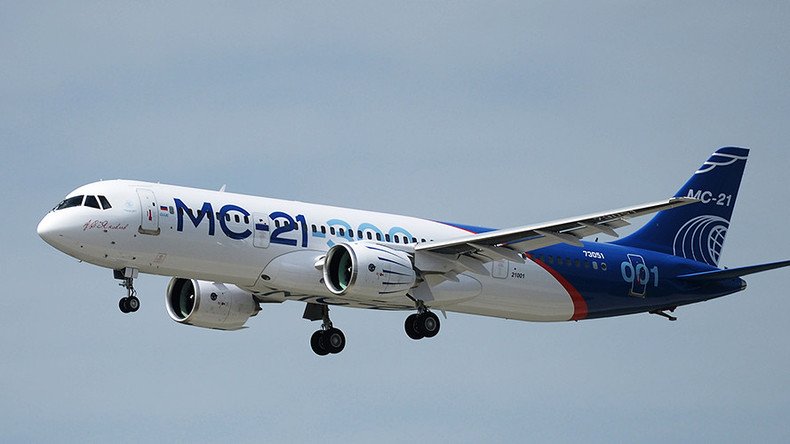 Russian state-owned industrial giant Rostec has proposed working with China on developing engines for long-haul passenger jets. Both countries are developing domestic airliners, which currently use foreign engines.
"We proposed to the Chinese that we jointly create an engine for a long-haul aircraft based on the Russian PD-14 engine," Rostec spokesperson Viktor Kladov told RIA Novosti on the sidelines of the IV Russian-Chinese Expo in Harbin, China.
According to Kladov, Rostec hopes that the prototype engine will be ready by 2020.
Russia has been working on the Irkut MC-21, a twin-engine short- to mid-haul jet airliner with a capacity of 151 to 212 passengers, depending on the model and class configuration.
The producer hopes that the airliner will replace the aging fleet of Soviet-made passenger aircraft and compete for a share in the global market, thanks to its relatively low price and higher cruising speed.
China has been developing the twin-engine Comac C919, which can carry up to 158 passengers and has a range of 4,075km. A longer-range version can fly up to 5,555km.
Both aircraft have seen maiden flights in 2017. Russia's MC-21 has been powered by US Pratt & Whitney PW1400G engines, but the version for the domestic market will use the new Russian-made PD-14 engine.
The C919 is powered by CFM International LEAP turbofan engines of France-US origin.
You can share this story on social media: