Annual inflation in Russia hits new record low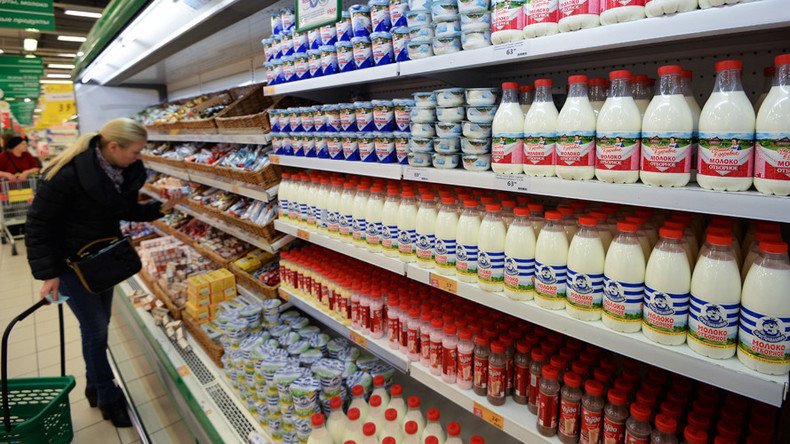 Prices in Russia are rising at their slowest pace this year since the collapse of the Soviet Union. The first week of November saw inflation further slow.
Since October 24 to November 7 prices in Russia did not rise at all, meaning annual inflation has dropped to 2.6 percent. In the first ten months of the year, prices have risen by only 1.9 percent.
Inflation having fallen below the four percent target has allowed the central bank to steadily cut the key interest rate to 8.25 percent per annum. The historical minimum of the key rate in Russia was in 2013 at 5.5 per annum. The historical maximum of 210 percent was seen at the dawn of modern Russia in 1993.
The Russian economy is expected to grow to 1.5 percent this year and two percent in 2018-2019.
VTB Capital predicts inflation in Russia "most likely, will be below three percent by the end of the year. More specifically, if in October-December prices rise by 0.4-0.5 percent month on month, then the inflations will stand at 2.7-2.8 percent at the end of 2017."
On Thursday, President Vladimir Putin urged the central bank to continue cutting the key rate; he also said this would lead to a significant cut in consumer loan rates.
However, the central bank warns that consumer loans can't be cut to inflation levels, as it would lead to a huge flight from deposits, which is bad for the banking sector.
Earlier, Central Bank Governor Elvira Nabiullina said that the key rate could fall to 6.5-7 percent in 2019 if inflation doesn't exceed four percent per year.
You can share this story on social media: