Russia agrees to restructure Venezuela's $3bn debt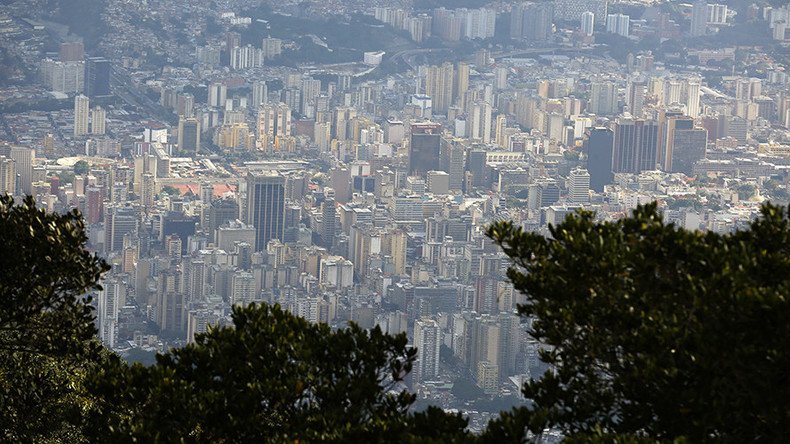 Russia's Finance Ministry said on Wednesday that Venezuela's $2.8 billion debt to Moscow will be restructured to meet a previously agreed extension of payment terms.
"We have an agreement on (debt) restructuring with Venezuela," Finance Minister Anton Siluanov told reporters, adding the process is nearing its final phase. Earlier he said the sides were discussing acceptable solutions with a possible two-stage postponement.
"The first part includes pretty favorable terms with a small sum due for repayment so that it's manageable for our Venezuelan colleagues," Siluanov said.
Russia is one of the critical lenders to the South American country, the total foreign debt of which exceeds $100 billion. According to Venezuela's President Nicolas Maduro, almost three-quarters of the country's bondholders are from the US and Canada.
In 2011, Moscow provided Venezuela with a credit line of up to $4 billion to finance the supply of Russian industrial products. Three years later Venezuela asked for restructuring. Last year, Moscow amended the agreement consolidating the debt of $2.84 billion to be repaid in equal tranches over three years, starting from March 2019.
Russia's Rosneft has also extended $1 billion in additional credit to Venezuela's state-owned oil giant PDVSA in the form of prepayments for oil supplies, bringing total lending to its Venezuelan counterpart to $6.5 billion. Last month Rosneft said PDVSA had repaid around $750 million of that in oil shipments and $500 million in interest payments. All outstanding obligations are scheduled to be settled by the end of 2019, Rosneft said.
Last week, Venezuelan President Nicolas Maduro said the country will restructure external debts following PDVSA's crucial $1.1 billion bond repayment. Maduro announced the creation of a national commission to study "restructuring of all future payments."
You can share this story on social media: