France says tax havens should lose financial support from IMF & World Bank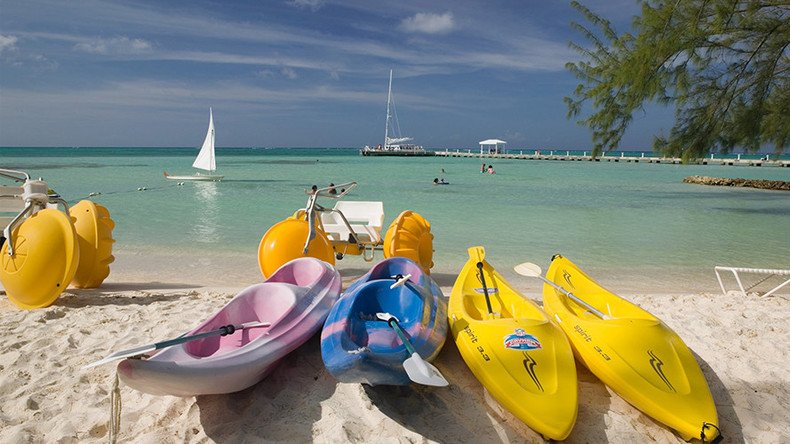 Tax havens should be blocked from any right to seek help from global financial institutions, according to French Finance Minister Bruno Le Maire, who said tax haven blacklists should be backed by sanctions.
"Cutting financial support from the international institutions, like the IMF or the World Bank for countries that refuse to meet global tax transparency standards would be one step," Le Maire was cited as saying by the Financial Times. He is to meet EU finance ministers following the 'Paradise Papers' leak.
"Having a list of countries is one step, but we also need sanctions, and we have to implement the sanctions."
According to the French minister, the latest revelations of tax dodging showed that policymakers have to do more to tackle such schemes. France will seek support from other countries for a joint request to the international financial institutions, he said.
Paris backs EU efforts to set up a blacklist of tax havens, Le Maire said specifying the one prepared by the OECD was far too limited in its scope. He said progress has already been achieved at the international level by the OECD but that "money always has a way to escape from being taxed."
"We cannot accept any longer to have tax evasion," he said, adding "we need to know which states are not cooperating and are not giving the information needed to fight against tax evasion."
According to Le Maire, "the wealthiest always find a way to escape from paying taxes that all their fellow citizens pay."
On Sunday, the organization behind the Panama Papers investigation published its latest series of offshore leaks. The papers revealed offshore interests and activities of more than 120 politicians and world leaders, including Queen Elizabeth II. The files also included tax planning details by nearly 100 multinational corporations, including Apple, Nike, and Uber.
You can share this story on social media: