'The business of China is business. The business of America is war' – Gerald Celente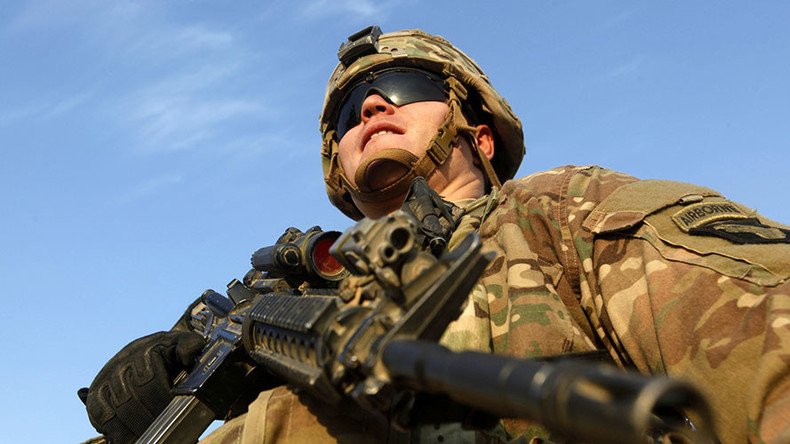 While the United States is concentrated on wars, China wants economic prosperity, according to business consultant Gerald Celente. He predicts the Chinese economy will become the largest in less than 10 years.
"Politicians lie, but numbers don't. Take a look at the decline of America and the advancement of China. The trend is undeniable. America's middle-income households had shrunk from 61 percent in 1971 to 50 percent today, while China's grew from five percent in 2000, just before they joined the World Trade Organization, to nearly 35 percent today," Celente told RT.
Beijing has pledged to invest in its economic future, which can be proved by President Xi Jinping's speech at the 19th National Congress of the Communist Party of China in October, the analyst notes.
"China's investing in its future. From high tech to NEVs (new electric vehicles), to speeding up the development of the internet plus advanced manufacturing and innovation enterprises. To foreign acquisitions of ports, industries and airports to the One Belt One Road Initiative, China's on the fast track to become the master of economic globalization," Celente wrote.
While China is concentrated on economic growth and prosperity of its citizens, the situation is opposite in the United States.
"You never hear those words coming from US politicians. Compare Xi's vision to President Trump's actions for a massive budget request for the "greatest military buildup in American history" … and not a word about the growing needs for a better life, harmony, cultural advancement and a beautiful nation," Celente said.
"And, Mr. Trump has lived true to his pledge with the expansion of wars throughout the Middle East, Afghanistan and Africa. On the other hand, President Xi, putting the Chinese economy first, said modernization of the national defense and armed forces should be completed in 2035," he added.
While the Chinese economy grows at 6.5 to seven percent per year, and the US is stuck in the two to 2.5 percent range, Celente predicts that China will become the largest economy in just 10 years.
"Not only will China's GDP overtake the US level by around 2026, China's middle class, exceeding 50 percent by then, will also overtake the US."
The US has the chance to postpone the Chinese domination, but only when Washington stops sponsoring wars and favoring Wall Street.
"For America to advance economically beyond China, it must again unify for the common good, encourage entrepreneurship by reversing trends that favor Wall Street, large corporations and monopolization, and redirecting the nation's resources away from building a bigger war machine and foreign entanglements to investing in We the People on the home front," Celente said.
You can share this story on social media: