Cool 'singing' designer fridges take Russia by storm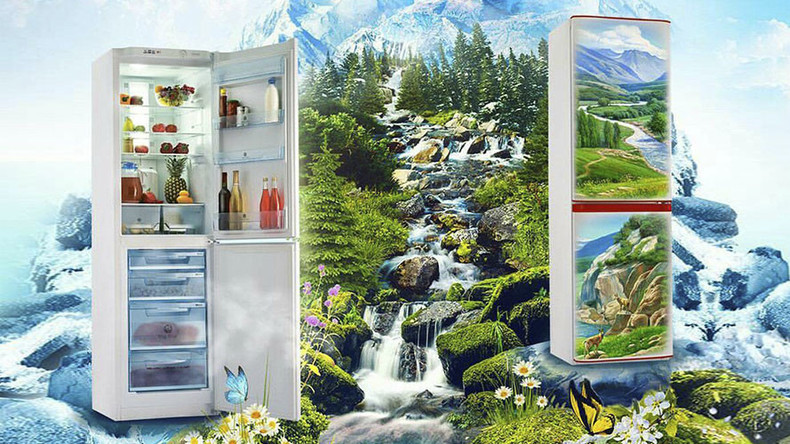 Russian appliance maker POZIS, a subsidiary of Rostec, is marketing refrigerators with a designer paint scheme and a built-in sound function that can play your favorite songs or warn those on a diet.
"The company manufactures household appliances with individual design, artistic painting, and also incorporates audio reproduction systems with a repertoire corresponding to the customer's request," Rostec told TASS.
According to the company, it recently got an order for a fridge with a portrait of soviet singer Muslim Magomayev dubbed the 'Soviet Sinatra.' The refrigerator comes with an audio function, streaming songs when the door opens.
READ MORE: Trololo man chooses multilingual lyrics for Internet hit
The serenade function costs an extra 10,000 rubles (about $171). The price of a custom paint job depends on the complexity, Rostec said. Last year export sales of the refrigerators grew by 80 percent.
POZIS is one of the leading manufacturers of cooling systems in Russia. Founded in 1898, the company produces large household appliances and high-tech medical refrigeration equipment.