Russia gains access to Saudi Arabia's meat market
Russia will start exporting beef, other meat, poultry, dairy products and eggs to Saudi Arabia after the food safety ministries of the two countries sign an agreement on Wednesday.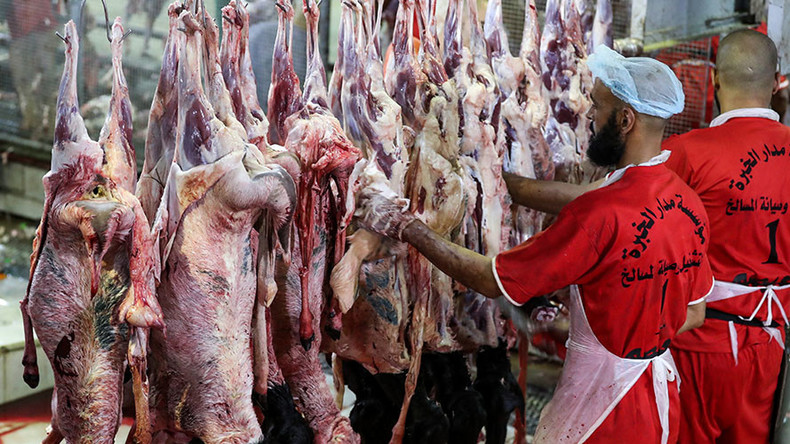 "Deliveries of Russian products can begin as soon as exporters are included in the phytosanitary service of the Kingdom, which will be completed within a few days," Russian agriculture watchdog Rosselkhoznadzor said in a statement.
According to the report, Moscow and Riyadh signed veterinary and sanitary certificates for beef, poultry, lamb and goat meat, and eggs. Rosselkhoznadzor will have the right to approve Russian farmers that meet the requirements of Saudi Arabia.
Saudi Arabia is the largest meat importer in the Middle East, buying $2.1 billion worth last year.
The Islamic country approves only meat that has a halal certificate. Halal generally means permissible under Islamic law. To make meat halal, the slaughterer should be Muslim, the animal must be turned to face Mecca and other requirements.
Russia has been the largest producer and exporter of grain in the last two years. The country also plans to significantly boost meat exports. According to Agriculture Minister Aleksandr Tkachev, meat production in Russia is up five percent this year.
The Russian Federal Customs Service says exports of Russian meat last year almost doubled. In 2016, Russia sold $219 million worth of meat abroad, compared to $119 million in 2015. The growth was spurred by increasing demand from Asian countries.
One of the largest meat producers in Russia, Miratorg said this March it planned to boost export sales to $80-100 million in 2017 from around $40 million last year.
You can share this story on social media: