Trade between Russia & China sees massive growth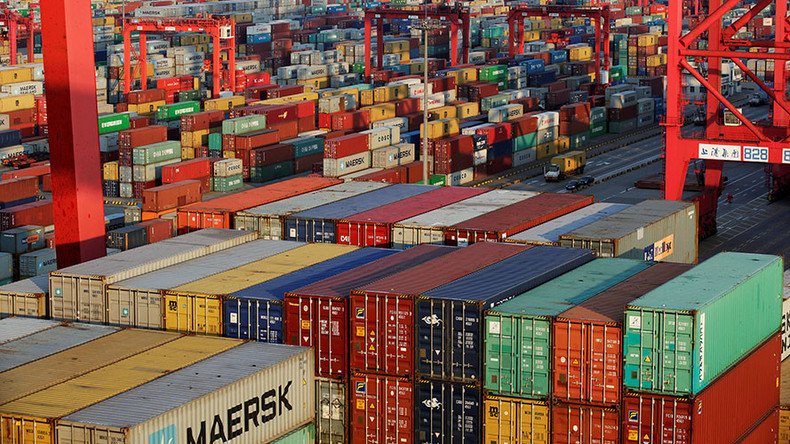 Russia and China have seen a significant growth in bilateral trade in the first eight months of the year, according to Russian Deputy Prime Minister Dmitry Rogozin.
"Thanks to joint efforts this year, bilateral trade has grown, increased by a third in eight months and exceeds $54 billion," the Russian official said during a visit to China.
"These results have been achieved because of our persistence, the persistence of our colleagues in departments, ministries, in general by all executive authorities in China and Russia," Rogozin said.
According to the minister, China and Russia have made efforts to get through the period of sanctions against Russia and the economic crisis in the country.
In 2016, trade between Moscow and Beijing grew 2.2 percent to $69.52 billion. The countries have set a goal to boost trade to $80 billion by 2018 and $200 billion by 2020.
The countries are also building the Power of Siberia gas pipeline, and a liquefied natural gas (LNG) facility on the Yamal Peninsula in the Russian Arctic. Over the past year, Russia has overtaken Saudi Arabia as China's top oil supplier.
China and Russia are making attempts to remove the dollar from trade. In May, they established a Russian-Chinese investment fund worth 68 billion yuan ($10 billion).
China has been working on a new transport corridor to Europe as part of the Belt and Road Initiative (also known as the New Silk Road), which goes through Kazakhstan and Russia to Europe. Beijing is investing in a high-speed railway to connect to Moscow.
You can share this story on social media: