Bitcoin to hit $50,000, surpassing Apple's market cap in next 5 yrs - analyst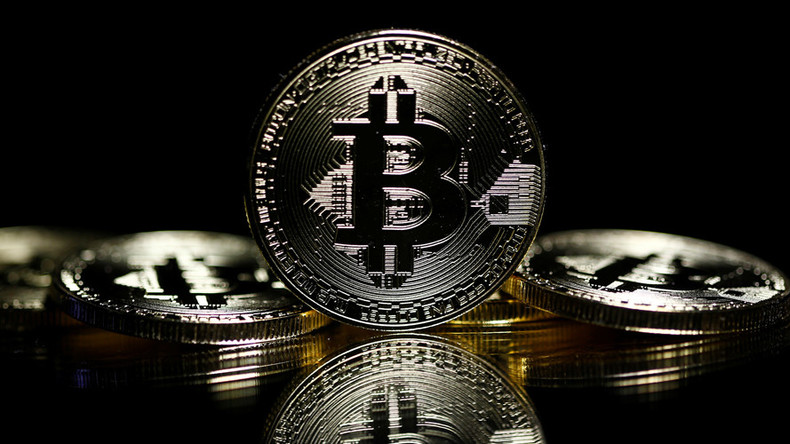 The price of bitcoin will grow tenfold in the next decade with the cryptocurrency's market capitalization exceeding a trillion dollars, says an investment analyst who predicted the surge to $5,000 when bitcoin was trading at $2,600.
Ronnie Moas, founder, and director of Standpoint Research suggests that in the next five years the world's most valuable cryptocurrency could surpass Apple's market capitalization.
"People need to start taking this seriously because today bitcoin caught up with Goldman Sachs. Within five years, it's going to catch Apple which has a more than $800 billion market cap," the analyst said in an interview with CNBC.
Bitcoin's current market cap is over $95 billion, according to the data from CoinMarketCap.com.
Meanwhile, the market value of Goldman Sachs Group was $93.51 billion in New York in after-hours trading, while Apple's market cap was $807.89 billion.
Despite all the recent skepticism over bitcoin, the cryptocurrency hit another milestone of $6,000. The current price for a bitcoin token is $5748.92, according to CoinMarketCap.com.
Opinions have been split on the future of cryptocurrencies.
Earlier this week, infamous stockbroker Jordan Belfort warned investors over participating in initial coin offerings (ICOs), calling the fundraising system a scam that will blow up in people's faces.
Saudi billionaire investor Prince Alwaleed bin Talal also predicted bitcoin's collapse. He said the currency would burst like the US energy and commodities giant Enron that went bankrupt in 2001 after its fraudulent structures and massive accounting fraud had been exposed.
Jamie Dimon, JPMorgan Chase CEO, denounced the bitcoin cryptocurrency as a fraud, which is bound to fail, while BlackRock CEO Larry Fink called the cryptocurrency an "index of money laundering."
Moas, ranked in the top ten stock pickers among more than 4,000 at TipRanks, pointed out that his three antagonists have been heavily invested in publicly-traded US banks, which are currently under threat because of the cryptocurrency.
"I don't expect those people to come out and recommend... to buy bitcoin. Because that hurts their business," the analyst said.
The expert added that he was focusing on just twenty out of the 1,000 current cryptocurrencies, describing most of the rest as "pump-and-dump scam operations."
You can share this story on social media: