Russia's alternative gas transit route will shave 3% off Ukraine's GDP - US Ambassador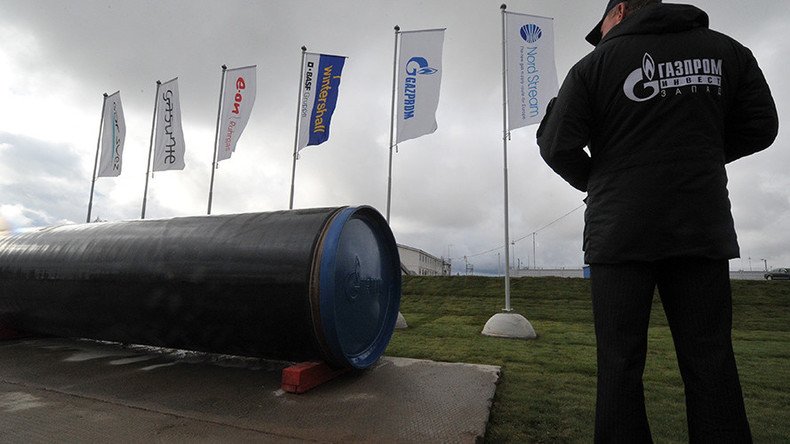 The launch of the second thread of the Nord Stream pipeline will significantly impact Ukraine's economy by cutting the transit of natural gas through the country, according to the US Ambassador to Ukraine Marie Yovanovitch.
"This may lead to losses of up to three percent of the country's GDP," the ambassador said at the international conference on reforming Ukraine's energy sector.
According to Yovanovitch, Ukraine's state energy company Naftogaz is key to improving the energy sector, which in turn is crucial to national reforms.
"Everyone watches closely what is going to happen to Naftogaz," she said, commenting on the company's post-reform potential.
The reforms must provide Ukraine with a new gas market open to both domestic and outside investors, according to the ambassador.
She stressed the US is ready to aid Ukraine to adopt new technology in its energy sector.
The 1,200-kilometer Nord Stream 2 pipeline will bypass Ukraine and double the delivery capacity of the existing Nord Stream pipeline from the current 55 billion cubic meters of gas per year. The pipeline will go under the Baltic Sea to the German coast near Greifswald, to connect with the European gas transport networks.
The project has faced fierce opposition from the Baltic States, Poland, and Ukraine. Critics claim the Gazprom-led project will make Europe more dependent on Russian gas as it bypasses Ukraine as a transit country. Proponents argue it will bring gas prices in Europe down.
Earlier this week, Ukrainian officials said the country could restart buying Russian natural gas after nearly a two-year break.
However, Kiev is insisting Russia moves the entry point for the fuel to Ukraine's eastern border. The Kremlin called the measure unviable.
Ukraine stopped buying gas from Russia in November 2015. The country opted to purchase 'reverse' gas supplies from European countries with almost all of its imported gas coming from Slovakia.
You can share this story on social media: