'Underwear bomber' sues DOJ over treatment in federal prison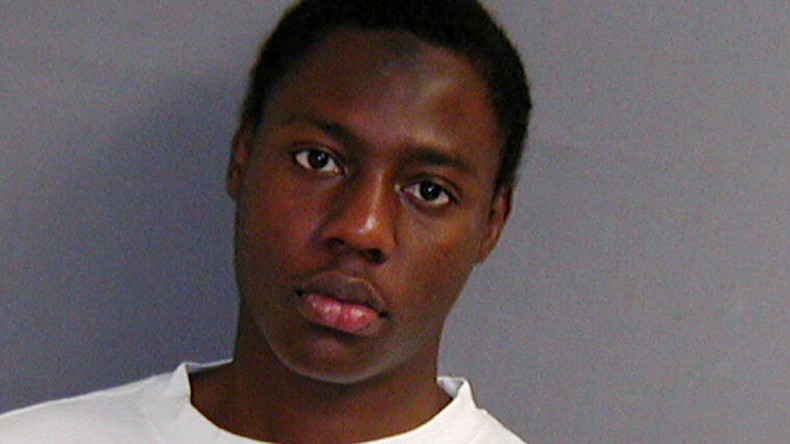 A convicted jihadist terrorist is suing the US government for violating his Constitutional rights by denying him religious freedom and holding him in solitary. The Nigerian national is serving four life terms for trying to blow up an airplane in 2009.
Umar Farouk Abdulmutallab, dubbed the "underwear bomber" because he tried to detonate explosives concealed in his underpants, alleges he is being held in long-term solitary confinement, forced to eat foods forbidden by his religion, restricted in his communications, and endures harassment by prison guards and other prisoners.
In the complaint filed in Colorado district court against US Attorney General Jeff Sessions, the Federal Bureau of Prisons and twenty unidentified individuals (John Doe), Abdulmutallab claims his rights are being violated under the First, Fifth and Eighth Amendments of the US Constitution as well as his rights under the religious Freedom Restoration Act at the supermax federal prison in Florence, Colorado.
"Prison walls do not form a barrier separating prison inmates from the protections of the United States Constitution," he argued in the 73-page lawsuit.
Abdulmutallab says he is being held under Special Administrative Measures (SAMs), which prohibit him from having any communication whatsoever "with more than 7.5 billion people, the vast majority of people on the planet."
Being held in solitary confinement violates his rights as a devout Muslim under the Religious Freedom Restoration Act, Abdulmutallab further argued, saying that it hinders him from participating in group prayer, denies him regular access to an imam, and forces him to eat foods that are considered haram or religiously forbidden.
The complaint describes how Abdulmutallab normally spends 23-24 hours a day locked in a cell measuring 12 feet by 7 feet, with solid walls that prevent prisoners from viewing the interiors of other cells or having direct contact with other prisoners. There is a solid door with a small slot and a concrete bed, desk, stool and a stainless steel combination sink and toilet. His mattress and blankets are thin. There is a slit window 42 inches by 4 inches wide, allowing some natural light. He receives meals three times a day, but the food is not halal, Abdulmutallab said.
He claims the only available means of protesting his conditions has been hunger striking, which he has done three times already. Each time it resulted in him being force-fed. "One of the reasons the legitimate concerns of Muslim prisoners incarcerated in H-Unit under SAMs are not resolved by BOP staff or other federal officials before the prisoners reach the level of desperation that they go on hunger strike is because of the veil of silence and secrecy resulting from operation of the SAMs," says the complaint.
Abdulmutallab's first hunger strike was in August 2012, and lasted 72 hours. Prison staff placed him in a restraint chair and inserted a feeding tube into his throat.
"This made Mr. Abdulmutallab feel like he was drowning and it caused him to vomit," the complaint says. He was force-fed three more times before he decided to end his hunger strike.
He began another hunger strike in October 2012, to protest the continued "harassment by correctional officers and inmates and the fact that his SAMs prohibited him from communicating by any means with his sister Maryam and his nieces and nephews."
On this occasion he was force-fed four times and sent to Range 13, a solitary confinement unit. The complaint describes Range 13 as a more extreme isolation than in H-unit, with only four cells, where prisoners are moved to "recreation" facilities by a sliding door where there is exercise equipment and no view of other inmates. Abdulmutallab was held there for a month and a half.
In July 2015, Abdulmutallab said he went on a third hunger strike, and was force-fed once again.
"The tube was inserted in the wrong place, into his trachea and down into his lungs, rather than through his esophagus and into his stomach," said the complaint. "This caused Mr. Abdulmutallab to feel like he was being suffocated. Because of the incorrect placement of the tube, Mr. Abdulmutallab subsequently developed serious breathing problems."
Abdulmutallab is serving multiple life sentences for the attempted murder of 289 people on a commercial airliner bound for Detroit, Michigan at Christmas 2009. When Abdulmutallab attempted to detonate the bomb hidden in his underwear, he was overpowered by passengers and crew. The incident caused burns to his genitals and legs. He said he tried to carry out the bombing in retaliation for the murder of innocent civilians in Iraq, Israel, Afghanistan, Somalia and elsewhere by the US.
During his trial he pleaded guilty to eight counts, including conspiracy to commit an act of terrorism. He has been at the Colorado prison since March 2012.
The Bureau of Prisons declined to comment on the pending litigation.