Mexican airline interested in buying Russian MC-21 passenger jet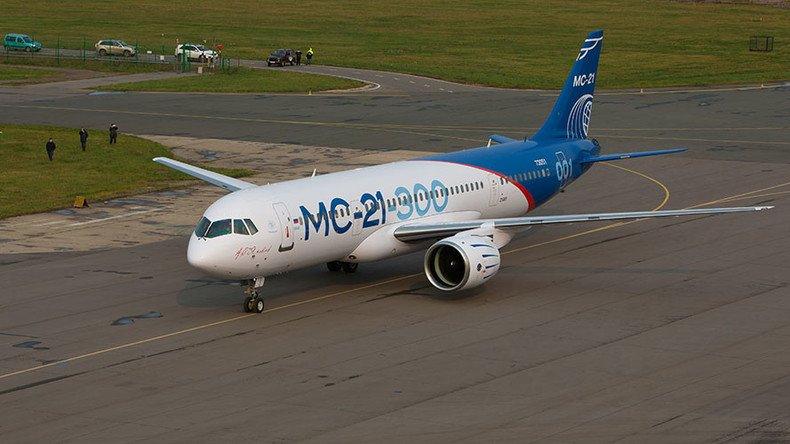 The Mexican carrier Interjet is interested in acquiring Russian MS-21 aircraft, company president Miguel Aleman Velasco told RIA Novosti.
"We are very interested in the MC-21, because its components are lighter, it consumes less fuel… Its engines are from North America, but we hope that Russia will make its own engines, which will make the jet even lighter," he said after a meeting with the Russian Minister of Industry and Trade Denis Manturov.
Russia has been working on the Irkut MC-21, a twin-engine short- to medium-haul jet airliner that can carry 151 to 212 passengers depending on the model and seating configuration. The jet is designed for the mass-market travel industry to compete with Boeing's 737 and Airbus' A320.
The producer hopes the plane will replace the aging fleet of Soviet-made passenger aircraft and compete for a share of the global market, thanks to its relatively low price and higher cruising speed.
The first examples of the airliner are to be powered by Pratt & Whitney PW1400G engines, while those for the domestic market will use the new PD-14 engine.
The plane maker promises significantly more space for passengers given the MC-21 has the widest fuselage in its class. It also has extra-large windows. According to the maker, there are orders for 175 MC-21 jets, mostly from Russia's largest carrier Aeroflot.
The MC-21 maiden flight took place in Russia's Irkutsk in May.
You can share this story on social media: