Bitcoin surges to over $6,000 to set new record for 2 weeks in a row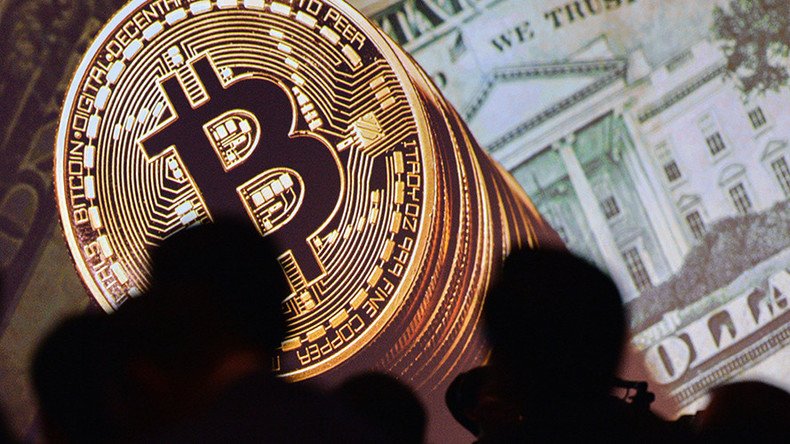 The world's most popular digital currency, Bitcoin, has topped another threshold, reaching $6,031 on Friday. It comes less than a week after the cryptocurrency smashed the $5,000 benchmark.
Just two days before climbing to the new high, Bitcoin registered its largest one-day drop in a month, plummeting by more than 8 percent following a release of the Commodity Futures Trading Commission [CFTC] primer, envisioning tighter oversight over digital tokens.
The report put virtual currencies in the same category with securities, thus making them a subject of the relevant securities laws. The newly released report echoes the stance of the Securities and Exchange Commission (SEC) on the issue, which said in July that digital currency sales should fall under the scope of the US federal securities laws. The debate over whether to view digital tokens issued through initial coin offerings as commodities has been raging in the US and in another countries.
Bitcoin plunged to below $3,000 in September after China shut down cryptocurrency exchanges. Russia, where Bitcoin and other cryptocurrencies are not currently regulated by law, this month announced it would start regulating issuing, mining and circulation of cryptocurrencies. Russian President Vladimir Putin noted that it is necessary to diminish the risks associated with cryptocurrencies, as at present nobody can be held responsible for currency bubbles or other illicit activities with the tokens.
Recently, the Russian Central Bank said that it may block Bitcoin and other cryptocurrency exchange websites as the nature of their operations are akin to financial pyramid schemes.
"We have seen how Bitcoin has transformed from a payment unit into an asset, which is bought in order to obtain a high yield in a short period of time. This is a definition of a pyramid," the first deputy governor of the Bank of Russia Sergey Shvetsov said in October.
Despite constant fears of a looming governmental crackdown, Bitcoin's value has increased by more than 500 percent in 2017.
You can share this story on social media: