Crude far from dead says Rosneft head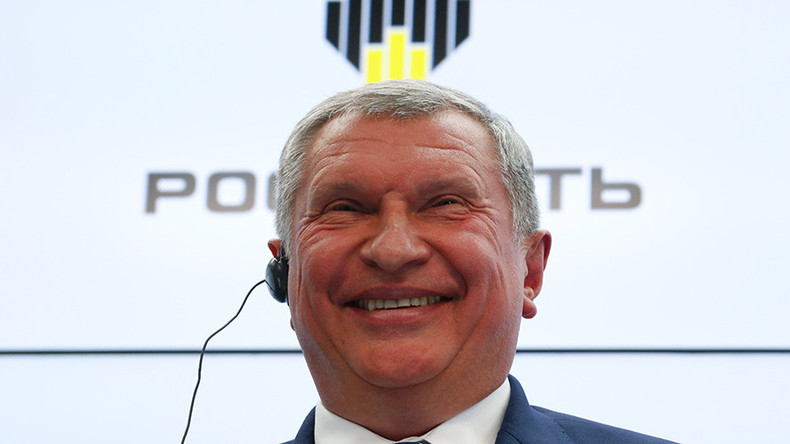 The CEO of Russia's largest oil company Rosneft Igor Sechin has said that oil will remain the principal fuel for many years to come although some forecasts say otherwise.
"I can assure you the rumors of the death of oil are greatly exaggerated. Oil will remain the foundation of world fuel and energy for the future 20-30 years, and more to come," Sechin said at the X Eurasian Forum in Verona, Italy.
According to the Rosneft chief, any fall in oil consumption will be replaced by gas.
"Some decrease in the share of oil in the overall balance of energy resources will be almost entirely be offset by an increase in the share of gas… A decrease in the share of coal will be offset by an increase in the share of more environmentally friendly energy sources, including gas generation, nuclear energy," Sechin added.
However, oil prices are unlikely to return to the 2014 highs.
"The balance is still fragile and unstable, shale mining in the US, which has accumulated large reserves of drilled but incomplete wells, can, given an appropriate price level, give a significant increase in production in 2018, and again destabilize the market. Therefore, I think we should not expect a spike in oil prices in the near future," he said.
On Thursday, major oil benchmarks were down almost a dollar, with Brent trading at $57.24 per barrel, and the US West Texas Intermediate sliding to $51.27.
Last week, OPEC predicted oil demand will increase an average 1.2 million barrels a day until 2022 and slow to 300,000 barrels a day in 2035 to 2040.By 2040, the share of fossil fuels will drop to about 75 percent, the cartel said.
You can share this story on social media: