Oil price collapse cost OPEC countries over $1tn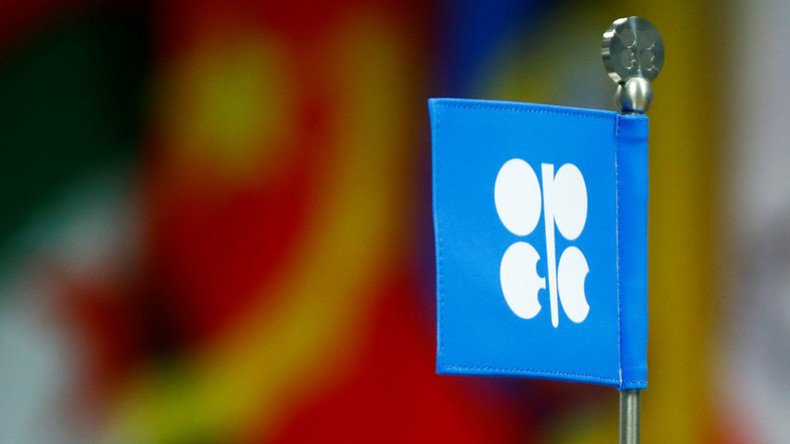 The Organization of the Petroleum Exporting Countries (OPEC) has lost over $1 trillion since the oil prices more than halved since mid-2014.
"Over the past two years, we saw not only a drop in investment in the sector but also a decrease in oil revenues. Collectively, OPEC countries lost more than $1 trillion," OPEC Secretary General Mohammad Barkindo said Sunday in Kuwait.
According to Barkindo oil demand will grow at a "healthy pace" over the next five years, as renewables are expanding at a high pace.
OPEC predicts oil demand will increase an average 1.2 million barrels a day until 2022 and slow to 300,000 barrels a day in 2035 to 2040.
By 2040, the share of fossil fuels will drop to about 75 percent, OPEC predicts.
On Monday, crude prices were up on news of fighting in the Iraqi oil city of Kirkuk, as the crisis between Baghdad and the Kurdish Regional Government (KRG) escalated.
Brent crude was trading over $1 higher at $58.35 per barrel, while US West Texas Intermediate jumped 88 cents to $52.31.
"The escalation in Northern Iraq is the main driver. Oil supply from this region is at risk," Commerzbank analyst Carsten Fritsch told the Reuters Global Oil Forum.
READ MORE: Kurdistan accuses Baghdad of planning oil field seizure
Kirkuk accounts for a third of some 600,000 bpd of oil produced in the Kurdish region.
Crude prices were also buoyed by news of renewed US sanctions against Iran.
In December 2016, OPEC, Russia and other major producers agreed to curb production by 1.8 million barrels per day (bpd) for six months from January 1 to support the market and push prices to $60 per barrel. In May, the agreement was extended by another nine months.
Last week, OPEC urged US shale drillers to join production cuts.
You can share this story on social media: