Kurdistan accuses Baghdad of planning oil field seizure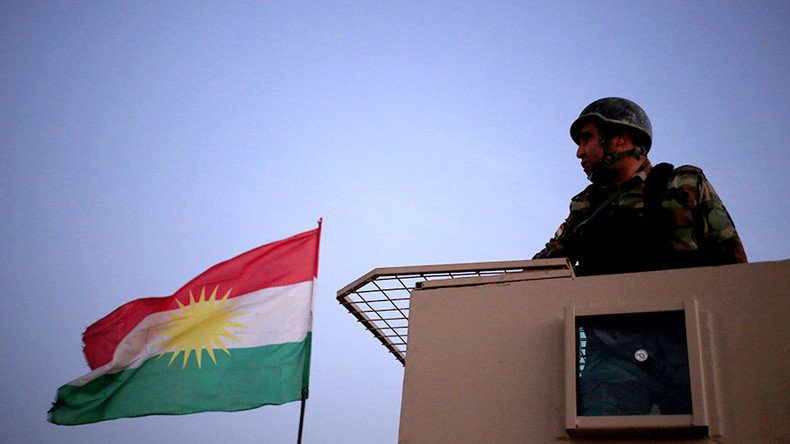 Kurdistan authorities have accused the central Iraqi government of planning to seize oil fields in the autonomous region. Baghdad is amassing military power in two areas south of Kirkuk – the center of the oil-rich region that is formally part of Iraq but de facto controlled by the Kurdish government.
The AFP separately quoted an Iraqi general who confirmed the information, saying "Iraqi armed force are advancing to retake their military positions that were taken over during the events of June 2014." In 2014, the Kurdish Peshmerga forces took over Kirkuk, driving IS out. Since the, the multiethnic city has been the subject of an ongoing dispute between the Kurdistan Regional Government and Baghdad.
The latest news reports from Iraq say that Iraqi PM Haider al-Abadi first denied there was a government plan in progress to retake the oil fields around Kirkuk, and then ordered a halt to the advance of Iraqi troops towards the northern Iraqi city.
According to the Kurdistan Regional Security Council, there are Iraqi army forces as well as Popular Mobilization Forces units near Kirkuk deploying tanks and heavy artillery in an area populated predominantly by Shia Turkmens. The PMF is a paramilitary organization, trained by Iran.
This is the latest spike in internal tensions in OPEC's number-two oil exporter that follows the Kurds' vote for independence from Baghdad. The central Iraqi government has made no secret of its opposition to Kurdish independence and it has had the support of Turkey and Iran.
Immediately after the independence referendum, Baghdad closed all international air traffic to and from the autonomous region, and later began talks with Turkey to revive an old oil pipeline between the two countries that bypasses Kurdistan.
Read more on Oilprice.com: Busting The Lithium Bubble Myth
Now it seems Baghdad has escalated the pressure as the Kurds refuse to cancel the results of their referendum and seem intent on getting their independence whether the rest of the region likes it or not.
Kirkuk and the oil fields around it, however, are vital for the autonomous region. They also represent a substantial portion of Iraq's oil wealth, which it is naturally unwilling to surrender to the Kurds. Baghdad has repeatedly called on Erbil to relinquish control of Kirkuk to the federal government.
This article was originally published on Oilprice.com
You can share this story on social media: