Russia, Saudis team up to boost fracking tech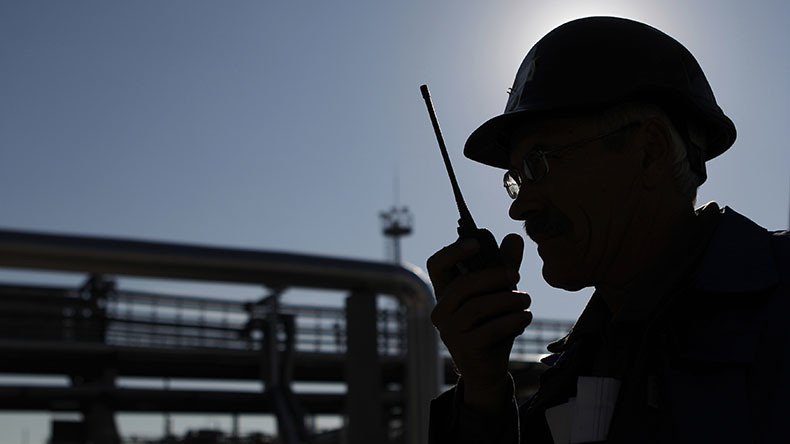 While Saudi Arabia and Russia are leading the production cut pact between OPEC and 11 non-OPEC oil producers, Russian oil company Gazprom Neft will cooperate with Saudi Aramco on ways to boost production, including in fracking technology and hard-to-recover oil, Gazprom Neft's CEO Aleksandr Dyukov said on Wednesday.
The two companies have identified six areas for cooperation, and will have to find the format of cooperation and financing, Dyukov told reporters, as quoted by Reuters.
Earlier this month, Gazprom Neft and Saudi Aramco signed a memorandum of cooperation during the visit of Saudi King Salman bin Abdulaziz Al-Saud to Russia.
Cooperation would include "drilling and well workover technologies, improvements to pumping systems, and the development of large-scale non-metal pipes. The parties also plan to discuss perspectives for collaboration in research and development and experimental engineering works, as well as options for applying innovative solutions to a wide range of technological challenges," Gazprom Neft said.
"Given the ongoing macroeconomic uncertainties, it is of paramount importance that major oil producers coordinate their activities to improve the stability of the global oil and gas market," Dyukov noted.
Apart from Gazprom Neft, Aramco signed deals in Russia with Gazprom on gas cooperation, with the Russian Direct Investment Fund on investment in energy services and manufacturing, with LUKOIL's trading arm Litasco on collaboration in trading, and with Russian Direct Investment Fund and SIBUR on strategic marketing for petrochemicals.
Read more on Oilprice.com: Big Oil To Bet On Petrochemicals As Demand Peak Looms
In an interview earlier this week, Gazprom Neft's first deputy CEO Vadim Yakovlev told Reuters that the Russian firm was 'holding its nose' to the OPEC/non-OPEC production cut deal because it has made the company cut its production growth targets.
The Russian company sees the production cut deal as a short-term one, Yakovlev said.
Meanwhile, as the OPEC summit at end-November is drawing closer, speculation intensifies as to what the cartel and partners would decide (if at all) to do with the deal that expires in March 2018. Most analysts believe that the pact should be extended until the end of next year for a sustained oil market rebalancing. Just yesterday, the deputy minister for trade and international affairs at Iran's Oil Ministry, Amir Zamaninia, said that his country would support an extension of the production cut deal until the end of 2018.
This article was originally published on Oilprice.com
You can share this story on social media: