Trump loses $600mn in personal wealth during first year of presidency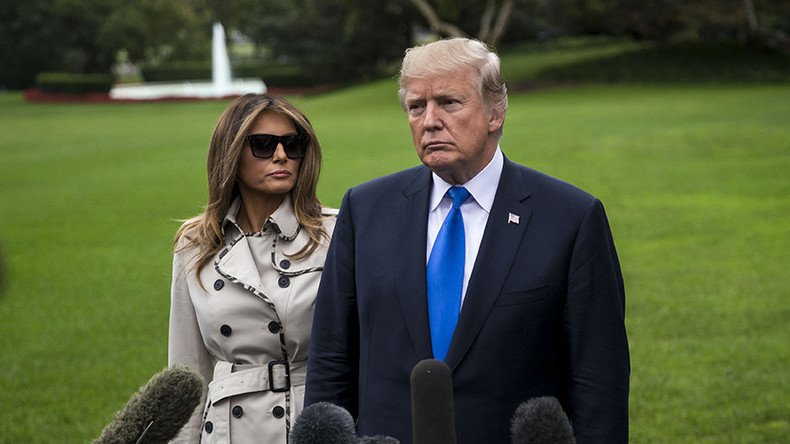 The net worth of America's 45th president has shrunk by $600 million over the last twelve months, according to Forbes magazine.
Nearly a year after a win over Hilary Clinton and moving to the White House, Donald Trump dropped to number 248 in the magazine's ranking of the wealthiest Americans, falling 92 positions.
The magazine puts Trump's current net worth at $3.1 billion.
According to Forbes, the decline of the president's fortune was caused by "a tough New York real estate market, a costly lawsuit and an expensive presidential campaign."
Trump's real estate portfolio is seen as the most significant contributor to the drop. Some golf properties owned by the president have also declined in value.
"Values of several Manhattan properties, particularly those on or near Fifth Avenue, have dropped, shaving nearly $400 million off his fortune," Forbes reports.
Trump reportedly spent $66 million on his campaign and $25 million settling a claim against Trump University that his training courses in real estate, asset management, entrepreneurship and wealth creation were a fraud.
Microsoft co-founder Bill Gates topped the list for the 24th straight year with an estimated fortune of $89 billion, up $8 billion from 2016.
Amazon founder and CEO Jeff Bezos was ranked number two for the second year with a net worth of $81.5 billion, up $14.5 billion.
Investor Warren Buffett held onto the third spot with a $12.5 billion increase in his fortune estimated at $78 billion.
All in all, the fortunes of the wealthiest Americans total at least $2.7 trillion compared to $2.4 trillion a year ago.
You can share this story on social media: