Spanish retailer Ortega pushes aside Bill Gates to become world's richest person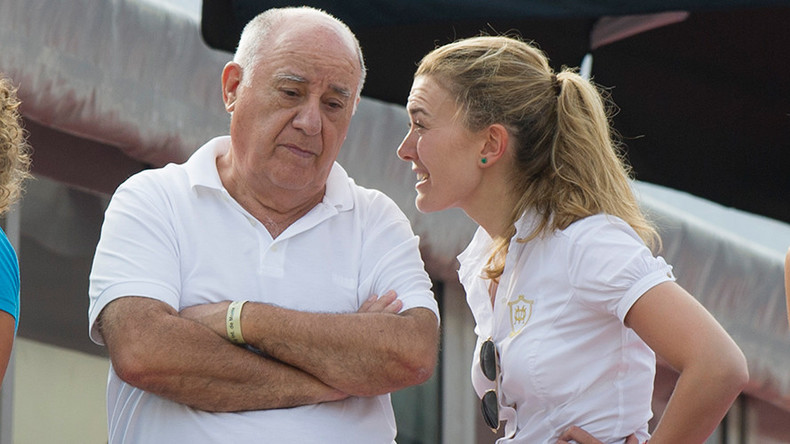 Zara founder Amancio Ortega is now the wealthiest person on the planet, with a $200 million edge over the previous leader Bill Gates. He is worth an estimated $85 billion, according to Forbes' real-time rankings of the world's billionaires.
The 81-year-old founder of the world's biggest fashion group Inditex, Ortega has already held the top position three times before but has always conceded the lead within a day. His net worth is up $1.2 billion in the last month.
Amazon CEO Jeff Bezos held the top spot briefly last month and is now ranked No. 3 with $82 billion.
In October 2015 Ortega passed Gates as the richest person in the world for the first time but lost the spot in less than 24 hours. The Spanish billionaire regained the lead in September 2016 but was quickly overtaken by Gates once again.
A former store clerk, Ortega founded Inditex with his ex-wife Rosalia Mera in 1975. They grew the business into an international powerhouse with a market capitalization of more than $100 billion. The company's flagship store is Zara, but it also owns the chains Zara Home, Massimo Dutti, Bershka, Oysho, Pull and Bear, Stradivarius and Uterque.
READ MORE: Jeff Bezos overtakes Bill Gates to become world's richest person
Ortega, who was born in Leon, Spain, never graduated from high school. The magnate holds more than 80 percent of his wealth in Inditex shares and reportedly went 25 years without taking a vacation. Despite stepping down as chairman of the company in 2011, Ortega continues to go to the office every day.
You can share this story on social media: