Nobel-winning economist Robert Shiller calls bitcoin 'a fad'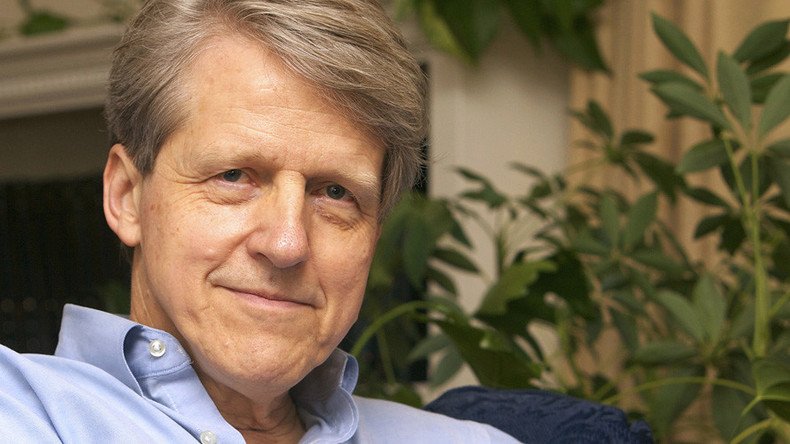 The enthusiasm people are showing toward bitcoin is strange, according to American economist Robert Shiller who has called the cryptocurrency a fad comparing it to the bimetallism phenomena.
"I'll take bitcoin, too, because I know I can sell it and get out of it. There seems to be some strange enthusiasm for it," Shiller told CNBC.
"People get excited about things like new monetary standards. Remember bimetallism? It went into a fad, everyone was talking about it for a while. And then it faded," he said.
Bimetallism was a late 19th-century trend when people began to favor the use of precious metals like gold as legal tender.
The 2013 Nobel Prize winner in Economics, Shiller has been coming down on bitcoin, claiming the tremendous jump in the value of the virtual currency was a 100 percent bonified "bubble."
This week bitcoin hit another all-time high, smashing the $5,800 mark. It was trading at $5,609 on Tuesday as of 11:35am GMT.
"I think gold is a bubble, but it's always been a bubble," said Shiller, adding "it has some industrial uses, but basically it's like a fad that's lasted thousands of years."
The economist also talked about the markets and some worrying signs he sees in his data around the anniversary of the fateful 1987 stock crash.
"Confidence in the valuation of the market is indeed the lowest it's been since 2000," he warned. "And when it got low in 2000, the market fell about 40 percent. So it was bad."
According to Shiller,"there's a danger, but I'm not saying to sell everything. I'm still in the market myself."
Yale Professor of Economics, Shiller along with two other professors from the University of Chicago - Eugene Fama and Lars Peter Hansen - won the Nobel Prize in 2013 for their research into market prices and asset bubbles.
You can share this story on social media: