Airbus backs Bombardier in costly trade war with Boeing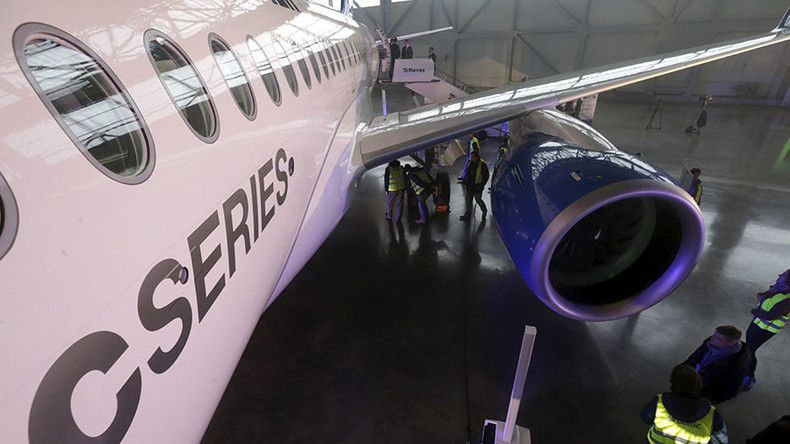 The European planemaker Airbus is taking a majority stake in Bombardier's C Series jetliner program, thus helping the Canadian company in an expensive trade dispute with the US Boeing.
Read more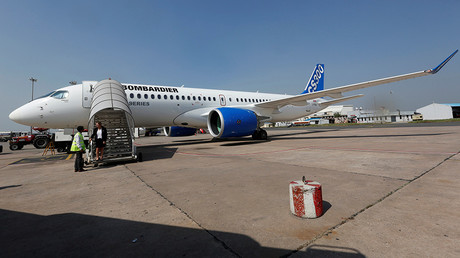 The agreement, which would come at no cost to Airbus, would give the European company a 50.01 share in the C Series Aircraft Limited Partnership.
"Under the agreement, Airbus will provide procurement, sales and marketing, and customer support expertise to the C Series Aircraft Limited Partnership (CSALP), the entity that manufactures and sells the C Series. At closing, Airbus will acquire a 50.01 percent interest in CSALP. Bombardier and Investissement Québec (IQ) will own approximately 31 percent and 19 percent respectively," Airbus said in a statement.
Bombardier will lose control of the $6 billion program, but will be provided with a better sales network and could help the planemaker in the trade dispute with Boeing.
The 110-to-130 seat plane, which faces a 300 percent duty when imported to the US, will be assembled by Airbus at its Alabama assembly plant, thus bypassing any import penalties.
"Bombardier no longer has control of this jet, but then again, it's better to have a 30 percent share of a very successful program than to struggle with a highly risky program that was perhaps too big for them from the start," aerospace analyst Richard Aboulafia told Reuters.
Boeing, which also has a separate 13-year trade dispute with Airbus, commented that the deal between Airbus and Bombardier was "questionable."
Phil Musser, Boeing's senior vice president of communications, tweeted: "If Airbus and Bombardier think this deal will get them around the rules...#thinkagain."