Oil prices rising as Iraqi forces advance on Kurdish-held territory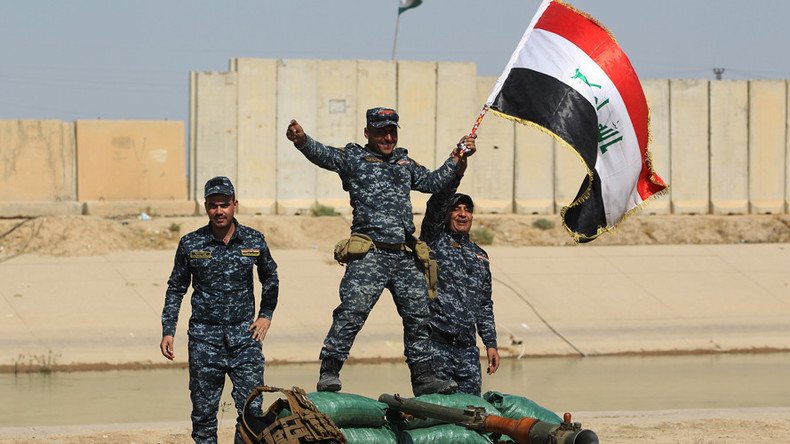 Global crude prices have hit a three-week high as the conflict between Iraqi and Kurdish forces intensifies. Iraqi troops are advancing on the city of Kirkuk, reportedly seizing the region's oil fields.
West Texas Intermediate crude rose 1.6 percent to $52.29 per barrel, setting it on track for its highest settlement price since the end of September, according to FactSet data.
Brent crude contracts for December gained 2.13 percent to $58.39, also trading around its highest level since late September.
The oil-producing region has been a contention between the Iraqi central government and the Kurdistan Regional Government (KRG).
The tension in the province has sparked a conflict between Baghdad and the KRG after Iraqi Kurds voted for independence from Iraq in a September referendum. Kirkuk was included in the vote, despite competing claims to the disputed area.
Kurdistan has reportedly shut down 350,000 barrels per day (bpd) of production from the region's major Bai Hassan and Avana fields as the tension escalated.
According to reports, crude exports continue to flow from fields in Kirkuk despite clashes between government troops and Kurdish forces.
Industry analysts highlight current geopolitical risks may have a significant impact on the global oil market.
"In recent months we have stressed on a number of occasions that the tensions and potential effects on the production and transport infrastructure in the region pose the biggest risk to our fairly conservative price forecasts. We otherwise see the oil market as still amply supplied, which would rather justify a Brent price of $50 per barrel," analysts at Commerzbank said as quoted by MarketWatch.
"The return of a geopolitical risk premium could usher in a sustained bout of price strength just as OPEC dithers over whether to prolong supply cuts," said Stephen Brennock, oil analyst at PVM Oil Associates as cited by CNBC.
The oil fields in Kirkuk and deposits in the Kurdish region of northern Iraq were reportedly exporting about 600,000 barrels a day to Turkey via a Kurd-controlled pipeline.
In an attempt to regain control of the disputed area Iraqi troops reportedly captured a refinery, a gas plant and other facilities.
"The Iraqi government is cash-poor, for all the obvious reasons, so consequently gaining control of these northern oil fields, therefore, improves their ability to control a cash generator," Bob Parker, senior advisor at Credit Suisse told CNBC.
You can share this story on social media: