Rostec subsidiary files cross-claim against Siemens over turbine contract
Published time: 16 Oct, 2017 09:56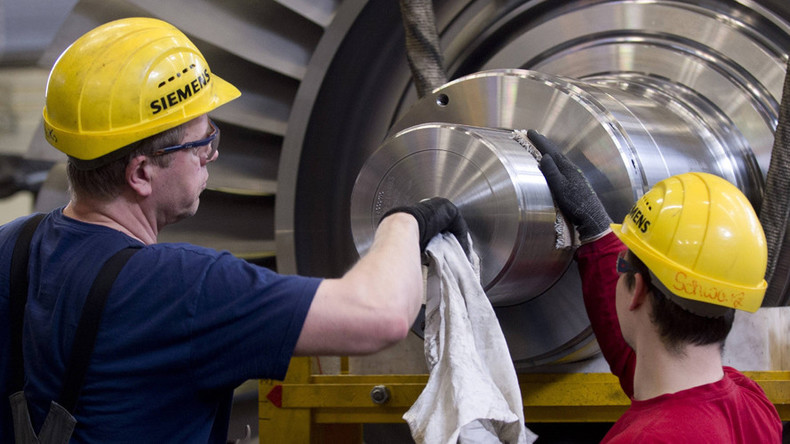 A subsidiary of Russian state industrial giant Rostec has brought a countersuit against Germany's Siemens, to nullify several terms of an agreement between the companies sealed in 2015.
"We are asking to hold invalid clauses of the contract… signed on March 10, 2015," said the court agent of Technopromexport.
The Russian company's cross-claim came during Monday's court hearing on a lawsuit filed by Siemens accusing its Russian partner of misrepresenting the final destination of Siemens turbines.
According to Siemens, the contracted turbines were intended to be used in a project in the Russian peninsula of Taman, Krasnodar region. But the Russian firm allegedly moved the equipment to Crimea in violation of international sanctions.
Western sanctions forbid European firms from working in Crimea after the region seceded from Ukraine and rejoined Russia following a referendum in 2014.
The German company wants the deal to ship two turbines for power plants being built in Crimea to be deemed invalid, as well as to make the Russian company return four turbines to Siemens' Russian subsidiary.
According to the Russian company, the turbines were delivered to the Crimea legally since they underwent extensive alterations using Russian technology to increase their capacity.