Moscow court rejects Siemens' demand to seize its turbines in Crimea
Published time: 21 Aug, 2017 09:54
Edited time: 21 Aug, 2017 11:01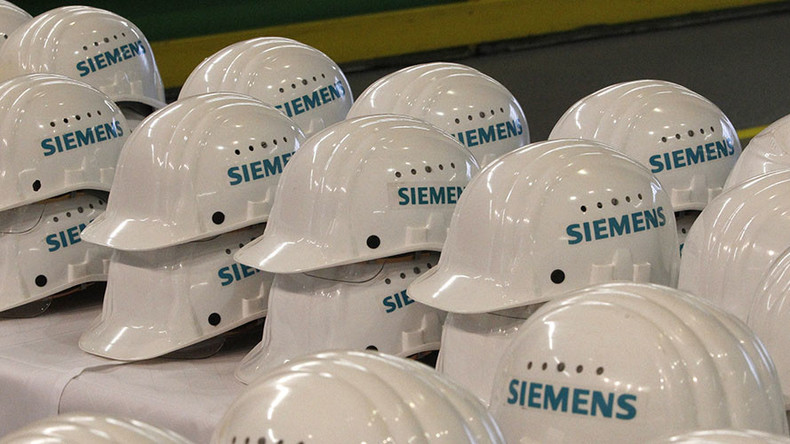 The Moscow Arbitration Court has rejected a plea by Siemens to seize its gas turbines sent to Crimea. The German company claims its turbines were delivered to the Russian Black Sea peninsula illegally.
A further court hearing is scheduled for September 18.
Siemens has sued Technopromexport, accusing the subsidiary of Russian state firm Rostec of misrepresenting the destination for the final delivery of the turbines.
Siemens says the turbines were intended to be used in a project in Russia's Taman. Taman is a peninsula in the Krasnodar region of Russia not far from the Crimea.
Western sanctions forbid European companies from working in Crimea since the region seceded from Ukraine following a referendum in 2014.
Russian authorities say the turbines were delivered to the Crimea legally since they underwent serious alteration using Russian technology to increase their capacity.
At the beginning of August, the European Commission decided to broaden sanctions against Moscow over the issue. Brussels updated its blacklist to include Technopromexport and its CEO.
After reunification with Russia, the Crimea faced problems with electricity because nearly all of its power came from Ukraine. Kiev repeatedly blackmailed Moscow over the peninsula's dependence on electricity from Ukraine.
In November 2015, the peninsula declared a state of emergency after four power lines providing electricity to the region from Ukraine were blown up by Ukrainian nationalists, leaving Crimea in a total blackout.
The problem was solved by building an energy bridge under the Kerch Strait from mainland Russia.