Citi, Deutsche Bank, HSBC get slap on the wrist in Libor rigging case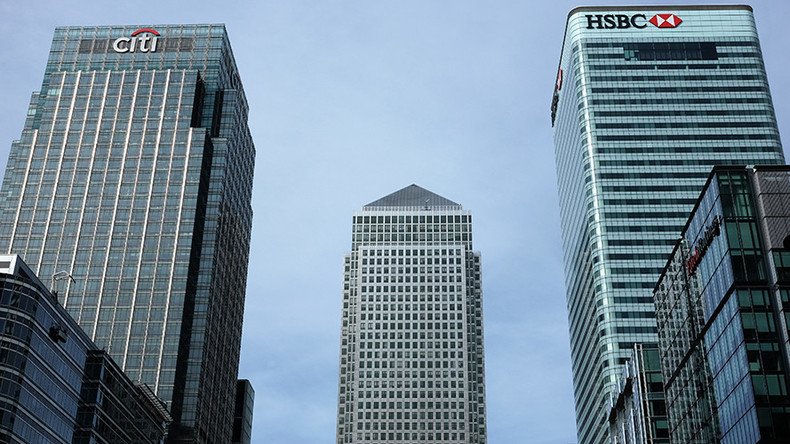 Three banks accused of manipulating the Libor benchmark interest rate, Citigroup, Deutsche Bank, and HSBC, have agreed to pay a combined $132 million, according to a US court filing.
The banks agreed to pay $33.4 million, $80 million and $18.5 million, respectively. The money will go into a settlement fund to compensate those who lost money because of the alleged manipulation.
The settlement is pending approval by a US district judge and included no admission of wrongdoing.
"We are pleased the matter is resolved," said an HSBC spokesman.
Citi, Deutsche Bank, and HSBC agreed to cooperate with the plaintiffs, futures traders and others who lost money as a result of the banks' alleged collusion.
The Libor rate is fundamental in global finance affecting trillions of dollars of contracts and loans worldwide, including mortgages and bonds.
The rigging scandal erupted in 2012, involving 11 banks and brokerages fined for the misconduct. The public outrage forced Barclays CEO Bob Diamond to resign.
Banks have paid more than $9 billion to authorities around the world for their role in the affair.
In April, two former Barclays traders were cleared of manipulating the key interest rate benchmark in a retrial which lasted six weeks.
Last year three former Barclays traders were convicted for conspiring to rig the dollar-denominated Libor. In 2015, a former
UBS and Citigroup trader Tom Hayes became the first person to be sentenced over key rate manipulating. He was given an 11-year prison term. Six brokers accused of conspiring with Hayes were acquitted.
You can share this story on social media: