Gun stocks soaring following deadly mass shooting in Las Vegas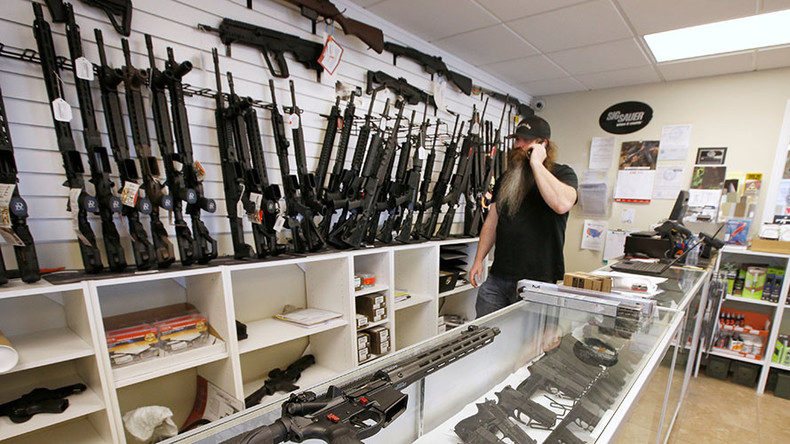 Shares of gun manufacturers rallied on Monday following the Las Vegas shooting which left at least 50 dead and over 400 injured. It has been described as the deadliest mass shooting in US history.
American Outdoor Brands (formerly Smith & Wesson) and Sturm Ruger surged nearly four percent. Gun manufacturers' stock prices tended to rise after similar shootings in the past.
Experts say gun stocks tend to rally after mass-shooting incidents as traders bet on a pickup in arms sales ahead of potentially tighter regulations. Traders may also be betting on a buying frenzy as consumers look to more heavily arm themselves for protection in the wake of the shooting.
After the Orlando and San Bernardino shootings, "you saw a two to a three-month surge in firearms sales," Rommel Dionisio, managing director at Aegis Capital told CNBC.
Although a national change in gun ownership laws appears unlikely, "certainly on a state-by-state basis you can see states pass tighter gun control laws," he added.
In its annual reports, American Outdoor Brands told investors several times that "speculation surrounding increased gun control at the federal, state, and local level and heightened fears of terrorism and crime" can affect demand for its products.
According to several manufacturers and the FBI's database, gun sales have been on the decline since Donald Trump's win last November. The sale of guns had climbed ahead of the election on expectations a Democratic win would increase restrictions on purchases.
Shares in American Outdoor Brands have fallen 46 percent since the election through Friday's market close, while Sturm Ruger was down 19 percent.