Citibank may be preparing to leave Russia - media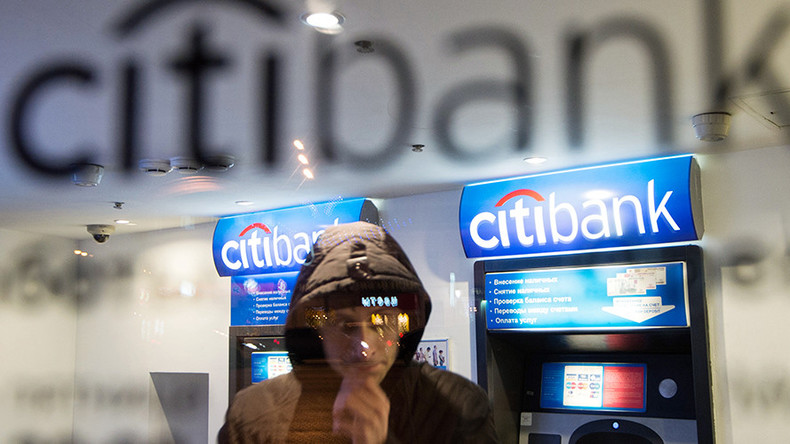 The Russian branch of American bank Citi has significantly cut its operations, reports Kommersant daily. Experts believe the lender is preparing to leave the Russian market should the relations between Moscow and Washington deteriorate further.
In two years, the bank has closed half of its offices (down to just 24) and markedly reduced the issue of credit cards for the public, according to a report published in the business daily Kommersant.
Since 2014, the number of Citi's private clients has decreased by 40 percent to 600,000 people, reports the daily.
Kommersant says that according to the head of the private banking department of the bank, Mikhael Berner, Citi is revising its portfolio, and getting rid of inactive accounts.
However, Berner told RT that Citibank is not selling its consumer clients portfolio.
"Circulating rumors on AO Citibank's intent to sell its consumer clients portfolio are not true and represent mere speculations. We operate in a regular business mode, launching new products and services. The bank is one of Russia's Top-10 most profitable banks demonstrating steady growth," he said.
Kommersant says this approach began in 2014, soon after the cooling of relations between Russia and the United States over Crimea and eastern Ukraine. It is the first time since Citi appeared in Russia in 2002 that it has taken such measures.
The newspaper's sources said Citi now issue very few new loans, and that this is a deliberate policy on the part of the American bank.
According to Egor Grigorenko, a partner at consulting firm Bain & Company, within a year and a half without new loans the bank will lose a third of its loan portfolio in Russia. The goal of such a strategy is to reduce operating costs amidst heightened retail risks.
This approach will also help Citi to quickly shut down its Russian business in case of increased political tension, new sanctions or other problems, Grigorenko said.
At the same time, the bank is striving for digitalization, and the vast majority of clients use its services online. According to Citibank, the number of online users will reach 75 percent by next year. Those who need cash can withdraw it from any ATM without commission, Berner said.