Russian Central Bank slashes key rate as inflation slows & economy grows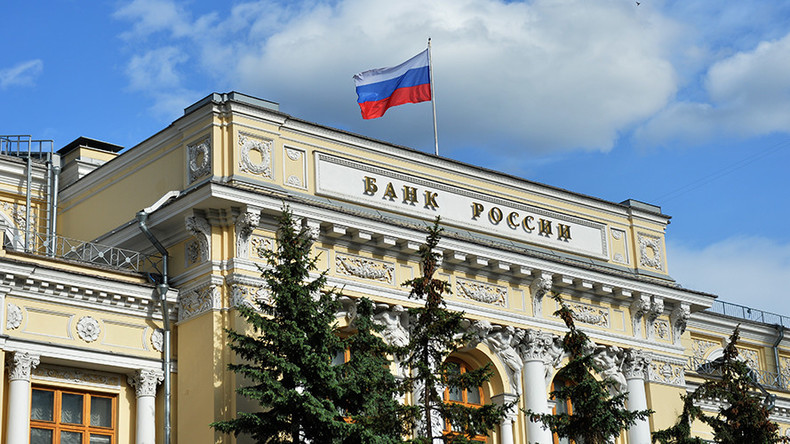 The Central Bank of Russia (CBR) cut on Friday the key annual lending rate from 9 to 8.5 percent. The regulator said inflation is below the target of four percent, and Russia's economic output has been expanding.
"Amid favorable price dynamics of a number of goods and services, inflation expectations resumed their decline, though they have not yet anchored at a low level. Medium-term risks of inflation overshooting four percent dominate over the risk of its steady downward deviation from the target. In order to maintain inflation close to the four percent, the Bank of Russia will continue to conduct moderately tight monetary policy," the regulator said in a statement.
Since early 2017, inflation has been falling faster than the CBR had predicted. It accelerated to 4.4 percent in June but has been slowing since then. Inflation plunged to a historic low of 3.3 percent in August and was 3.2 percent as of September 4.
The central bank reported that in second quarter GDP growth exceeded forecasts.
"Economic growth was spurred by investment and consumer demand along with the recovery of production inventories… Trade, mining, and transport made a major contribution to the accelerating economic growth," the regulator said.
Given this data, the CBR has upgraded its forecast for GDP growth to 1.7-2.2 percent. However, the regulator warned "the economy is close to its potential" and structural reforms are needed for faster growth.